Finance Major
Code MAAAAI
This major is for students interested in pursuing a fast-paced career in stockbroking, investment banking, financial advice, and in the finance division of any corporation.
This major equips students with the necessary knowledge and employability skills, such as leadership, teamwork, critical thinking, communication and problem-solving required for success in the industry.
Availability & Campus
JO - Joondalup
BU - South West
ML - Mount Lawley
OL - Online
Membership
Students can apply for membership with Financial Services Institute of Australasia (FINSIA). Graduates are eligible for membership with Financial Services Institute of Australasia (FINSIA).
Graduates are eligible to apply for membership with the Financial Services Institute of Australasia (FINSIA). They will also meet the academic requirements for professional membership.
Notes
Learning Outcomes
Access, analyse and critically evaluate relevant information to solve challenging finance problems systematically.
Apply broad finance knowledge to a range of business situations, incorporating international/global/cultural perspectives.
Collaborate effectively in team settings to produce measurable outcomes.
Communicate finance knowledge, concepts and advice persuasively and clearly in both written and oral formats, using relevant technology.
Generate creative ideas for business innovations that respond to opportunities and constant change.
Reflect on feedback and critique one's own performance in order to identify and plan opportunities for development.
Value professional behaviours and/or personal citizenship that reflect an appreciation of the interrelationship between business ethics and corporate social responsibility.
Career Opportunities
Employment opportunities
Potential careers exist in the financial services sector including, banking, financial advisory, financial planning, investment advisory and other financial consulting both in industry and government. There are opportunities for finance graduates in quantitative and analytical fields such as financial modelling, risk and investment analytics.
Possible future job titles
Bank Officer, Investment Analyst, Financial Analyst, Corporate Advisory, Paraplanner, Financial Planner, Wealth Manager
This Major can be studied in the following courses
Student
stories
"I chose ECU because it offered fully online units with fantastic student support, which was ideal when I was working full time at the start of my degree"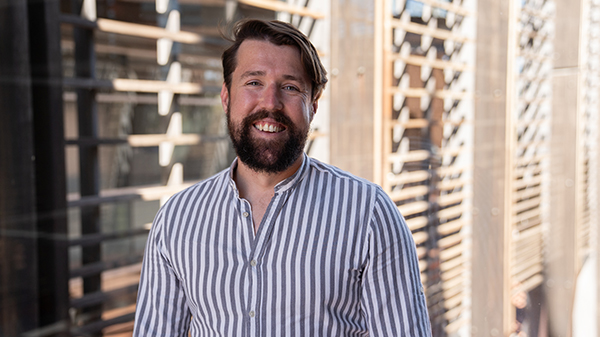 My entire world view has been expanded by studying at ECU. I had no real idea how complicated Finance was before I started. The further into my studies I have progressed, the more I have leant on things I picked up in the first year introductory classes. The skills I have picked up during my course have always had a compounding effect and I now feel comfortable to market myself to employers.
The lecturers are deeply knowledgeable and very helpful when you have concerns or questions. I have met many fellow students through my studies that I now call friends.
I can't recommend ECU highly enough, especially given their flexibility and world class facilities.