Sound Production VET Specialisation
Code VSAAAR
This specialisation covers a broad spectrum of disciplines in sound production and operation. Students develop skills and knowledge in the areas of theatre, film, television, radio, concerts, festivals, studio work and trade presentations.
Specific procedures are studied in stage and concert sound, digital sound and sound for the electronic media. The theory and practice of music recording and the creation of special effects for theatre are also studied. Investigation into the new areas of acoustic sculpture and art is encouraged.
Availability & Campus
JO - Joondalup
BU - South West
ML - Mount Lawley
OL - Online
Details
Structure
Year 1 - VET Full
Year 1 - Semester 1
Year 1 - Semester 2
For more detailed unit information for this VET Specialisation take a look at our Handbook. To organise your life for next semester visit the Semester timetable.
Student handbook
Career Opportunities
Possible future job titles
Sound Recordist, Sound Mixer, Sound Designer
This VET Specialisation can be studied in the following courses
Student
stories
"The highlight of my WAAPA experience was working on shows; they're all student run, so students can 'take it and make it yours'"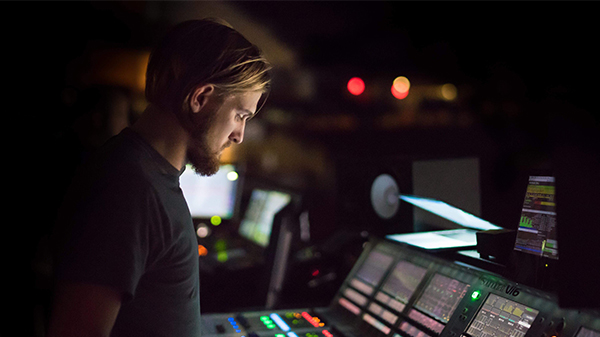 That's crucial for transitioning into work outside of WAAPA, where project management and collaborating with other people and departments is a skill everyone needs. The lecturers were awesome and many of them have become colleagues and great friends. Many work in the industry so their knowledge is current and relevant to the work.
I really enjoy the mix of creative and technical work that's involved in sound engineering. Some days I'm behind the console mixing a show, and other days I'm rigging the speakers, making cables and loading trucks. Sound is very subjective and we all respond to it differently; if an audience walks away applauding and happy, then that makes it all worth it.
Luckily, I'm now working with Cirque du Soleil, surrounded by a great team, with people from all around the world!