Project Management Major
Code MABUUO
This major is for students looking to pursue a career in managing projects.
Whether that be a building project, development of a brand new phone app, launch of a new product, organisational change projects or those in IT services and infrastructure, the project management major gives graduates the skills to succeed. In this major, students will graduate with the essential skills to be able to effectively manage the planning and execution of any industry project. Students acquire and practice both technical and soft skills through activities and assessments especially designed to ensure they are career-ready when they graduate.
Availability & Campus
JO - Joondalup
BU - South West
ML - Mount Lawley
OL - Online
Details
Structure
| Unit Code | Unit Title | Credit Points |
| --- | --- | --- |
| MAN2170 | Starting up a Project | 15 |
| MAN2172 | Planning the Project | 15 |
| MAN3712 | Monitoring and Controlling a Project | 15 |
| MAN3714 | Managing Project Quality and Risk | 15 |
| MAN3716 | Contemporary Issues in Project Management | 15 |
| MAN3115 | Applied Project Management | 15 |
| MAN3121 | Leadership | 15 |
| MAN3810 | Business Ethics | 15 |
For more detailed unit information for this Major take a look at our Handbook. To organise your life for next semester visit the Semester timetable.
Student handbook
Notes
Learning Outcomes
Apply broad project management knowledge to a range of business situations, incorporating international/global/cultural perspectives.
Access, analyse and critically evaluate relevant information to solve challenging project management problems systematically.
Communicate project management knowledge, concepts and advice persuasively and clearly in both written and oral formats, using relevant technology.
Collaborate effectively in team settings to produce measurable outcomes.
Generate creative ideas for business innovations that respond to opportunities and constant change.
Reflect on feedback and critique one's own performance in order to identify and plan opportunities for development.
Value professional behaviours and/or personal citizenship that reflect on appreciation of the interrelationship between business ethics and corporate social responsibility.
Career Opportunities
Employment opportunities
This major leads to a range of opportunities as project management skills are transferable across industries. Graduates could work in a variety of managerial and professional roles, including mining, oil and gas, health, property development, IT, banking, finance, engineering, not-for-profit organisations and local, state and federal government.
Possible future job titles
Project Team Member, Project Officer, Project Manager, Project Scheduler, Project Administrator, Project Support Officer
This Major can be studied in the following courses
Student
stories
"My work placement will count as credit towards my degree"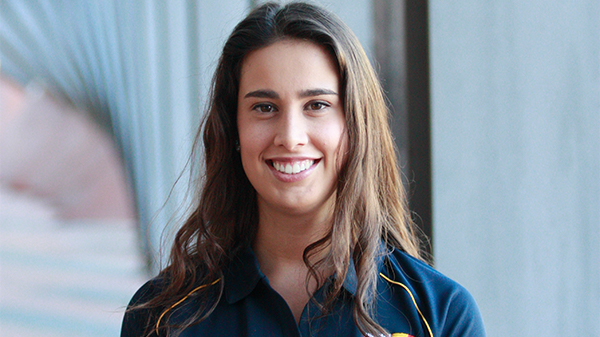 I graduated from high school as one of the top ten achievers in my year. ECU's School of Business and Law has an outstanding reputation so I applied for direct entry using my high school results. The facilities at ECU are exceptional and I feel so lucky to have access to them. All students have access to unlimited Wi-Fi, library resources and computer facilities as well as private study rooms and areas. The lecturers are qualified, helpful and friendly, making me comfortable in my studies. These facilities give me the ability to complete every assignment to a desired standard. I also have the opportunity to complete a work placement for a company provided by ECU that will count as credit towards my degree.