Social Work
Social work is a helping profession. The main goal of social work is to improve a society's overall well-being, especially for the most vulnerable populations, and with an emphasis on social justice. Ready to right some wrongs?
Find out more
Why ECU?
THE Young University Rankings

ECU has been ranked in the world's top 150 universities under 50 years old in the 2019 Times Higher Education (THE) Young Universities Rankings.

Young universities are measured on their teaching, research, citations, international outlook and industry income.

These are the same performance indicators as measured in the overall THE World University Rankings.

Good Universities Guide

In the 2019 Good Universities Guide, ECU graduates have given us a 5-star rating for:

Teaching quality
Skills development
Student support
Learning resources
Median salary (based on the starting salary for new domestic graduates under age 25, and in their first full-time job.)

The 5-star rating for teaching quality has now been achieved for 12 years in a row. We're one of only two public universities in Australia to have achieved such a consistently high endorsement.

Read more about the Good Universities Guide.

QILT rankings

ECU received the top undergraduate teaching quality ranking of all public universities in the Australian Governments 2019 QILT (Quality Indicators for Learning & Teaching) survey.

We're also the top-ranked Australian public university for skills development and overall educational experience (based on two-year aggregated results).

ECU also ranked best in Australia across these disciplines for teaching quality, skills development, student support, quality of educational experience and overall educational experience:

Humanities, Culture and Social Sciences
Rehabilitation
Creative Arts
Teacher Education

Read more about the QILT survey.
Courses
Study world ready
ECU's Bachelor of Social Work is only offered at our South West Campus in Bunbury, but can also be studied online, allowing you to balance work and/or family responsibilities with your studies.
Download a guide
If you prefer paper over pixels, please download one of our guides.
Become World Ready
Experience Social Work at ECU.
Reduce your expenses
Scholarships recognise those whose life journey may have been challenging, as well as students who've shown outstanding academic excellence and endeavour.
A scholarship can help you realise your ambitions by paying for fees, text books and living expenses.
Explore your options
Lecturer Brooke Chapman and students discuss Youth Work at ECU, including their practical experiences from year one.
Student
stories
"ECU has helped me realise the type of youth worker I want to be"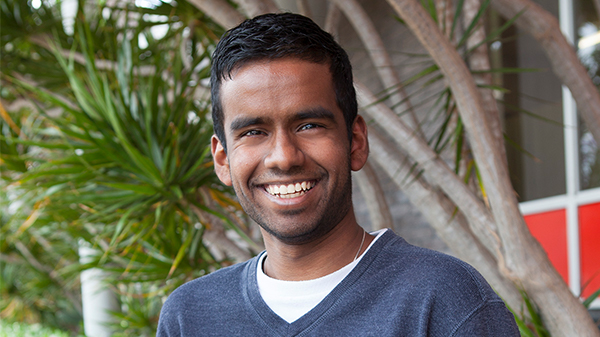 My study experience at ECU has been really enjoyable. The lecturers are extremely helpful, providing me with career advice as well as support within the course.
So far, I've undertaken three work placements, and all have been valuable. Not only have they helped me put theory into practice, they've also helped me realise the type of youth worker I want to be.