Two ECU Professors have been named alongside Nobel Prize winners as the world's most influential researchers in their fields.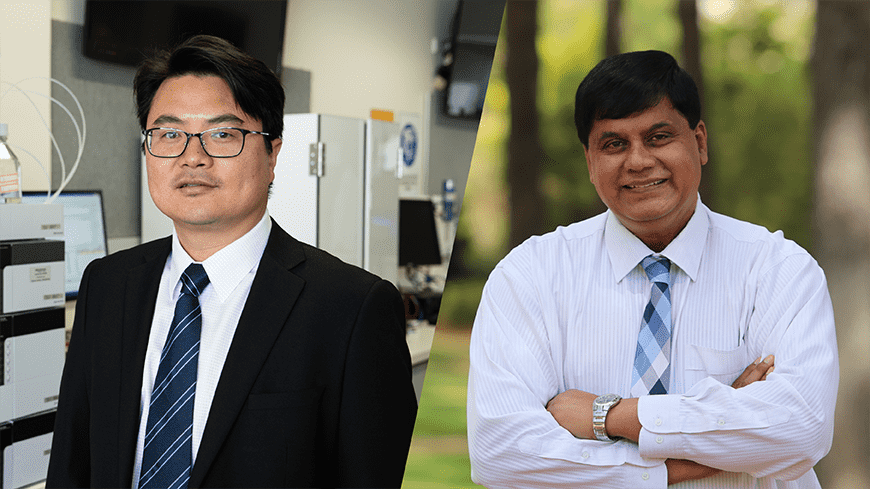 Professor Hongqi Sun and Professor Ralph Martins AO were included in Clarivate's Highly Cited Researcher's list for 2020 in the cross-field category.
The list identifies researchers who have demonstrated significant influence in their chosen field and includes 23 Nobel Laureates.
Researchers are chosen based on the list of academic publications which rank in the top one per cent by citations in that field.
Tackling big problems with nano-solutions
Professor Sun, from ECU's School of Engineering, is an internationally recognised expert utilising nanotechnology for applications in solar-to-chemical conversion and repairing environmental damage.
In recent research, Professor Sun investigated utilising tiny filters thousands of times thinner than a human hair to clean microplastics and pharmaceuticals from drinking water
Professor Sun was also named a Highly Cited Researcher in 2019. He was also named a Research Superstar on The Australian newspaper's special report on Australian university research in 2020.
Leading the quest against Alzheimer's disease
Professor Martins, from ECU's School of Medical and Health Sciences and Centre for Excellence Alzheimer's Disease Research and Care, is one of the world's foremost experts in the detection and prevention of Alzheimer's disease.
He is the co-founder and co-leader of the Australian Imaging Biomarkers and Lifestyle study of ageing, a 14-year longitudinal study that has placed ECU and its Australian collaborators at the forefront of Alzheimer's diagnosis and prevention globally
His team recently received more than $6 million in funding to examine how lifestyle factors such as diet, exercise and brain training can reduce the risk of the disease.
The same research team has previously established links between Alzheimer's disease and trouble sleeping, the stress hormone cortisol and depression.
The full 2020 Highly Cited Researchers list and executive summary can be found on Clarivate's webpages.