Early Offer Program
This year has been a tough one for Year 12 students, with more uncertainties than usual about 'what happens next'.
So we want to take one uncertainty away for you.
This pathway gives you a conditional offer of a place at uni before you start your exams.
All you need to know is your predicted ATAR and/or provide us with a copy of your latest school results.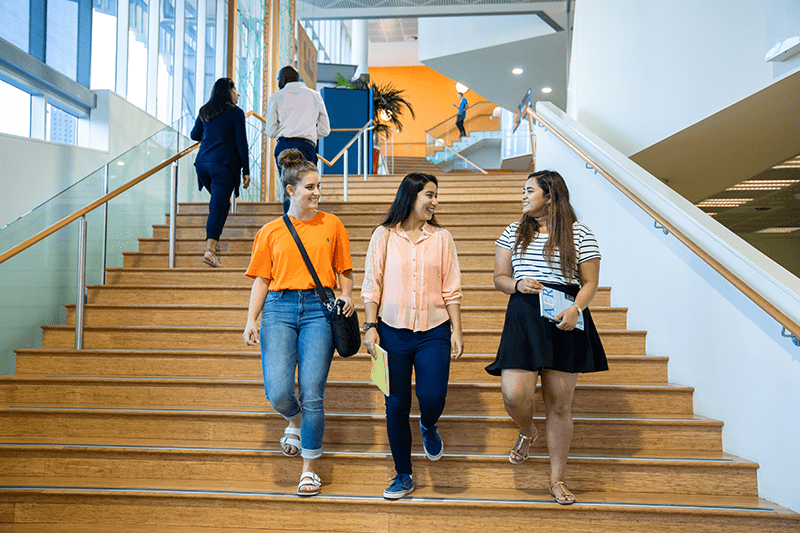 What can I get an early offer for?
You can apply for early offers for a huge variety of ECU undergraduate courses.
How do I qualify for an early offer?
To be considered for an early offer you need to meet the following conditions:
Be a Year 12 student and have a predicted ATAR (or Year 11 results you can share with us)
OR
Be a Year 12 student currently completing a Certificate IV at school or through a recognised training provider
How can I get an early offer?
Simply apply direct to us now.
Apply Now
FAQs
If you're applying for an ECU early offer you don't have to also apply through TISC. However, you're still able to apply through TISC to be considered in the normal round of offers in January. If you do this, please list an ECU course as your first preference in TISC by 30 September.

You'll need a letter from your School showing your predicted ATAR. If you don't have one of those, then a copy of your Year 11 results or report is OK.

All early offers are conditional on you meeting all the entry requirements and prerequisites (where relevant) of the course you're interested in.

You'll also need to meet ECU's minimum admission requirements, including English standards and achievement of WACE.