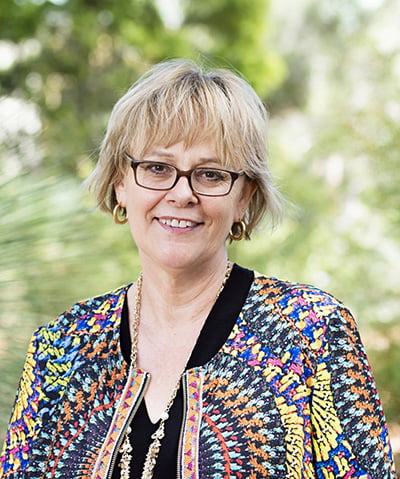 Professor
Caroline Finch AO
Deputy Vice-Chancellor (Research)
May 2019
A warm hello to the next research leader
The early to mid-career research period is a crucial phase in the career of an academic.
The first ten years is your opportunity to develop both as a researcher and a teacher, conducting innovative, ground breaking research that can really establish your reputation in your chosen field.
Through our new Vice-Chancellor's Research Fellowship, ECU is seeking high-quality applicants to support on their journey from early-mid career researcher to a research leader.
We offer you the security of an initial three-year fellowship, clear performance indicators, access to support and training and opportunity to contribute to the long term research excellence at ECU.
In exchange, we will benefit from the enthusiasm and new ideas of our Fellows as ECU continues to build our research activity in the four key areas of Health, Natural and Built Environments, Securing Digital Futures and Society and Culture.
I joined ECU in 2018 and have been impressed by the warm welcome from my colleagues, the high-quality facilities and its commitment to growing its research output.
I am confident you will also be impressed by ECU's many qualities and I hope you consider taking your career to the next level with us.
I look forward to hearing from you.