Addiction Studies Major
Code MAAAHU
Provides students with an understanding of the use and problems associated with alcohol, tobacco and other psychoactive drugs.
Students investigate fundamental concepts about drug use and drug users, psychoactive drug use, the nature of addiction and dependency and behaviour change. Australian and international approaches to drug policy, intervention initiatives, alcohol and other drug counselling skills, and evidence-based approaches to reducing harm are also covered.
Availability & Campus
JO - Joondalup
BU - South West
ML - Mount Lawley
OL - Online
Details
Structure
| Unit Code | Unit Title | Credit Points |
| --- | --- | --- |
| ADS1151 | Addiction Studies: Fundamental Concepts | 15 |
| ADS1252 | Addiction Studies: Psychoactive Drugs | 15 |
| ADS2253 | Addiction Studies: Processes of Change | 15 |
| ADS2356 | Addiction Studies: Intervention Initiatives | 15 |
| ADS3355 | Addiction Studies: Social Action | 15 |
| ADS3252 | Addiction Studies: Counselling Skills 1 | 15 |
| ADS3351 | Addiction Studies: Counselling Skills 2 | 15 |
| ADS3458 | Addiction Studies: Preventive Practice | 15 |
For more detailed unit information for this Major take a look at our Handbook. To organise your life for next semester visit the Semester timetable.
Student handbook
Notes
Important notes
Two units within this major require students to attend on-campus classes. Students who are unable to attend classes may, with the permission of the Course Coordinator, substitute two online counselling units from the School of Arts and Humanities.
Learning Outcomes
Apply broad discipline knowledge to a range of theoretical and practical Health Science situations.
Communicate disciplinary knowledge and values in professional and public contexts.
Demonstrate a global outlook with respect for cultural diversity, including Indigenous cultural competence.
Demonstrate autonomy, accountability and judgement for own learning and professional practice.
Think creatively to anticipate challenges and generate discipline specific solutions/responses.
Think critically to analyse, interpret and conceptualise complex Health Science problems.
Use digital technologies and literacies to access, evaluate and synthesise relevant information from multiple sources.
Work collaboratively and demonstrate initiative to implement social, sustainable, and ethical values.
Career Opportunities
Employment opportunities
There are interesting and dynamic addiction studies career pathways available in a range of health promotion agencies, not-for-profit organisations, research centres, welfare agencies, corrective services and the justice sector.
Possible future job titles
Community Health Officer, Drug Rehabilitation Officer, Youth Worker, Child Health Officer, Health Care Officer, Health Promotion Officer, Health Officer, Drug Policy Worker, Quit Smoking Project Officer, Healthy Lifestyle Coordinator, Research Officer, Health Project Coordinator
This Major can be studied in the following courses
Student
stories
"I wanted the skills to implement and evaluate health promotion and public health programs"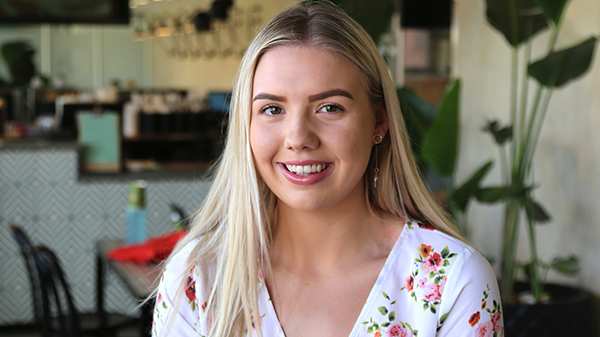 I decided to study Health Science at ECU, as I wanted to become a health care professional and help improve the lives and wellbeing of others within a community. I have a strong passion for working with people and an interest in the field of Alcohol & Other Drugs, which led me to choose the health promotion and addiction study majors, as they go hand-in-hand. The lecturers have been so friendly and welcoming and I love ECU's facilities, in particular, the library resources and all the cafés.