Online Study
Online Study at ECU
Choose the flexibility of studying online for many of our courses. This includes online degrees in areas like nursing, psychology, law, nutrition and masters courses.
At ECU we understand that everyone has different work arrangements, different family responsibilities, different locations or even different learning styles.
So why not balance your study with family and/or work commitments?
Not being on campus doesn't mean we'll forget you either. Over 6,000 of our students are studying online courses, and they're well supported too.
How it works
Online study is delivered via our virtual learning environment called 'Blackboard'.
Your student email account is used for most correspondence, e.g. exam information or unit updates from course coordinators and tutors.
If you're not too far from an ECU campus, you can also access campus facilities and learning support services.
If not, some support services can still be accessed online.
Hitting the books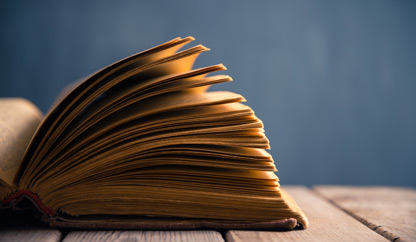 You can purchase text books, uniforms and name badges online from The School Locker.
Resources are also available to online students via the ECU Library.
Our library databases and online catalogue enable you to conduct research online.
And if you live more than 50km from an ECU campus, Library staff can provide you with copies of journal articles and books, including posting publications to your home address.
Doing exams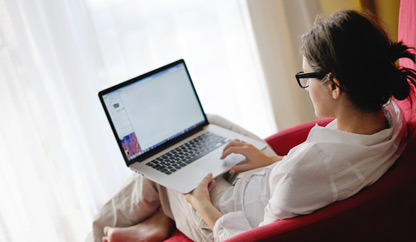 You can register your attendance at one of our examination centre locations using 'SIMO', our Student Information Management Online system.
If you live further then 80km from an examination centre, you simply need to nominate someone to supervise your exams and you can do them at home.
SIMO is also your 'go to' place for enrolling in units, checking unit results and looking up exam timetables.
Courses
At ECU you can study online degrees, diplomas and even some doctorates.
Some of our courses are ideal for distance study as they're completely online.
Others, like Engineering or Paramedicine for example, have practical, hands-on units that require you to spend some time on-campus and/or on an industry-specific placement.
Theory-based units can be completed online to complement the ones you have to complete on-campus.
Back to Blackboard
Your lecturers will use our 'Blackboard' system to teach your online units.
All units have a site on Blackboard where you can access unit plans and materials, as well as your lecturer's contact details.
Here, you can submit assignments and view your marks for completed ones.
For an increasing number of units, you can also listen to recordings of the lectures – it's just like being there.
Blackboard also features a discussion board, wiki, blogs, journals and ePortfolios.
Download a guide
If you prefer paper over pixels, please download one of our guides.
Become World Ready
Experience Online Study at ECU.
Scholarships
With the support of a scholarship, we can help you realise your ambitions by improving your financial situation and enabling you to successfully complete your course.
A scholarship can make all the difference if you're undertaking longer term study, like a Masters or PhD.
Scholarships are also offered on an annual basis through a range of awards or fellowships outside of ECU.
Explore your options
Student
stories
"The knowledge I have learned has really improved my capabilities and I have noticed a confidence in my practice"

Amy Dixon

ECU postgraduate Neurological Rehabilitation student

I am currently working in physiotherapy and wanted to specialise in neurological rehabilitation. I chose ECU as it was the only university in WA offering postgrad studies designed for increasing knowledge in neurological rehabilitation.

I am enjoying studying online and the weekly modules are motivating. The content is relevant and thought provoking, and there are are plenty of opportunities to collaborate with peers using the discussion board.

The knowledge I have learned has really improved my capabilities and I have noticed a confidence in my practice.

"Combining work with online postgrad study"

Anhnie Nguyen

Master of Clinical Nursing

Master of Clinical Nursing student Anhnie Nguyen talks about combining online study at ECU with her nursing work.