Postgraduate Study
We understand that your life is already busy, so we offer flexible, convenient part-time and online study for Certificates, Diplomas, Masters and PhDs.
Find out more
Postgraduate Study at ECU
Passionate about a particular field of work? Just completed a degree and think you'd like to go onto more study?
Or maybe you've been working as a professional and you're looking for a competitive advantage or even a career change?
Whatever your reason or background, you'll find a wide range of postgraduate courses at ECU, including Graduate Certificates and Diplomas, Masters by coursework and PhDs.
Fantastic facilities and programs
ECU offers a diverse range of postgraduate courses and our facilities are some of the best you'll find at any university in Australia. We have:
one of Australia's fastest growing Engineering Schools
the largest Nursing program in Western Australia
Exercise Science laboratories considered among the best in the Southern Hemisphere
the oldest and most popular School of Education in Western Australia
one of the most comprehensive Arts & Humanities Schools in the Southern Hemisphere
one of the world's leading performing arts academies, WAAPA.
Postgraduate programs are well-supported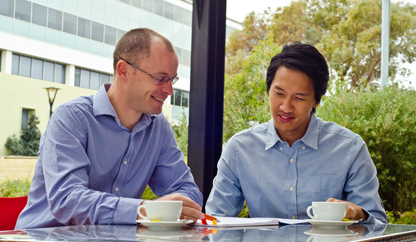 At ECU, we understand there's more to your life than being a student.
Many of our postgraduate students also have busy jobs and families that require their full attention.
It's one of the reasons why we offer online and part-time study.
And you can drive to one of our metropolitan campuses from work or home and take advantage of convenient parking.
We also have professionally-accredited Childcare centres on our campuses and our Sport Centres offer short-term crèches during semesters.
Learning Advisers can help you with academic skills and career counsellors can help you plan your future.
Our Graduate Research School also provides loads of support if you're thinking about a research degree.
Pathways to postgrad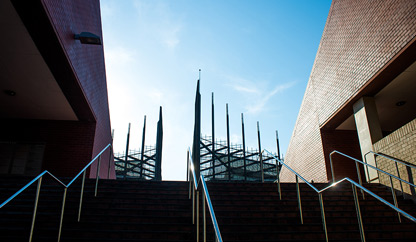 There are different entry pathways to postgraduate study at ECU.
If you have a Bachelor's degree and meet the specific admission requirements for your chosen course, you're on your way.
If you don't have a uni degree, your professional work experience could qualify you for entry to a Graduate Certificate course, and, if you're successful, onto a Diploma or a Masters.
Our postgraduate course entry page will help you understand your entry options.
Courses
What can you study here?
There are two ways you can study for a postgraduate qualification – by coursework or by research.
The majority of our postgrad coursework disciplines offer Graduate Certificate, Graduate Diploma and Masters level courses.
You can also advance from a Graduate Certificate to a Masters as a natural progression.
A postgraduate research degree involves the production of a written body of work, known as a thesis.
Identifying a topic, developing a proposal, conducting the research and writing the thesis are key stages of a research degree.
Study courses online
At ECU, we understand that everyone is different.
We all have different work arrangements, family responsibilities, locations and learning styles.
That's why we offer the flexibility of studying many of our postgraduate courses online.
This includes everything from a Graduate Diploma to a Masters, and even some doctorates.
Our online students receive our full support, just like their on-campus equivalents. We don't forget you!
Our study areas
At ECU, we group similar fields of work into study areas. As a domestic or international student, you can select a study area that aligns with your field of interest, or choose from our postgraduate study options to see what courses are available.
Download a guide
If you prefer paper over pixels, please download one of our guides.
Become World Ready
Experience Postgraduate Study at ECU.
Postgraduate scholarships
With the support of a scholarship, we can help you realise your ambitions by improving your financial situation and enabling you to successfully complete your course.
A scholarship can make all the difference if you're undertaking longer term study, like a Masters or PhD.
Scholarships are also offered on an annual basis through a range of awards or fellowships outside of ECU.
Explore your options
Luke Brook, PhD (Computer Science) talks about how he's able to study, help raise 4 kids and hold down a job.
Student
stories
"There are so many highlights to studying an Integrated PhD at ECU"

Lee Beatty

Becoming a member of the ECU research community and having the opportunity to meet, work alongside, and get to know PhD students from across all Schools is a real benefit of the coursework component.

I also love how much my general knowledge has increased. Not only have I received training and experience to assist me with undertaking a PhD, but I now have a broad knowledge of research-related industry, business and the media.

Finally, I'm enjoying how welcoming and inspirational the School of Education staff are. The genuine interest that the academic staff have in my research and their willingness to share their expertise makes undertaking an Integrated PhD at ECU an absolute privilege.

"It's something to go for…"

Tendai Muchemwa

Master of International Hospitality Management student, Tendai Muchemwa talks about the value of his Work Integrated Learning placement.

"ECU has supported me all the way"

Arshil Jah

I wanted to choose a university whose foundation is strong. At that point, ECU was one of the few universities in Australia whose Master of Engineering was professionally accredited by Engineers Australia.

Civil engineering is one of the core fields of the engineering industry. The benefit of doing construction projects during your Master's studies is that you can exercise the technical skills learned at university. After completing my engineering practicum, I have been able to secure a position as a part-time Graduate Civil Engineer with a construction firm in Perth.

The first site construction I was appointed at was a bridge construction project in the heart of Perth. Such an opportunity allowed me to not only build my experience as a site engineer, but also to work with a very efficient team of civil engineers and deliver the project.

The journey overall has not been easy, but I learned that you always get help if you ask. ECU has supported me all the way, through continued support of lecturers and through the help of student services.