Explore
Take a look at our world class study options
Undergraduate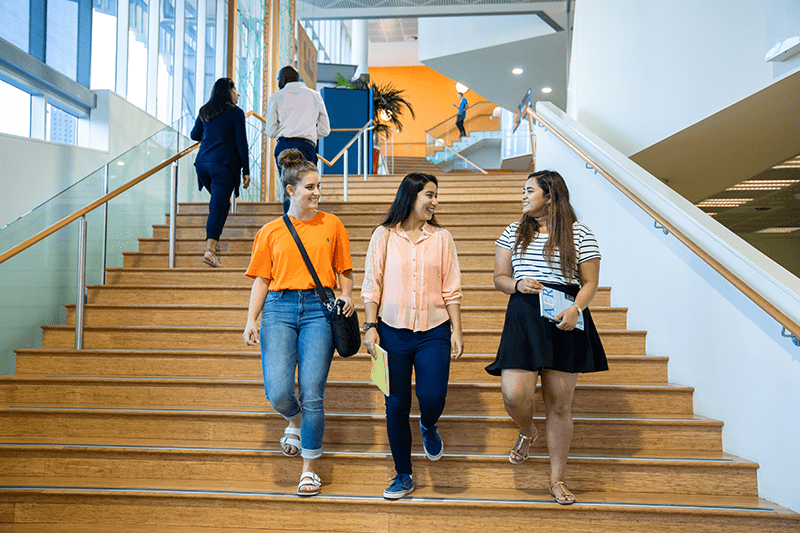 If you're starting your first degree you'll have plenty of courses to choose from across our three campuses, including online study options.
Postgraduate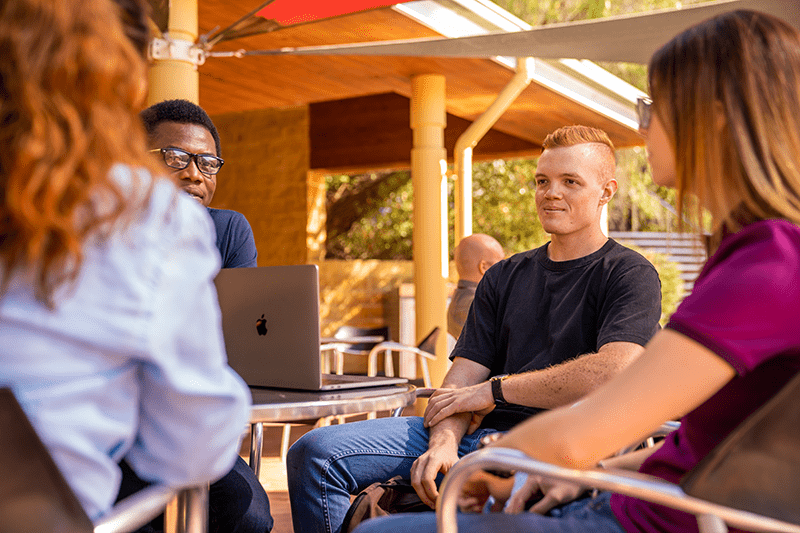 Enhance your career prospects, change direction or become a researcher. Our flexible postgraduate program includes online study options.
International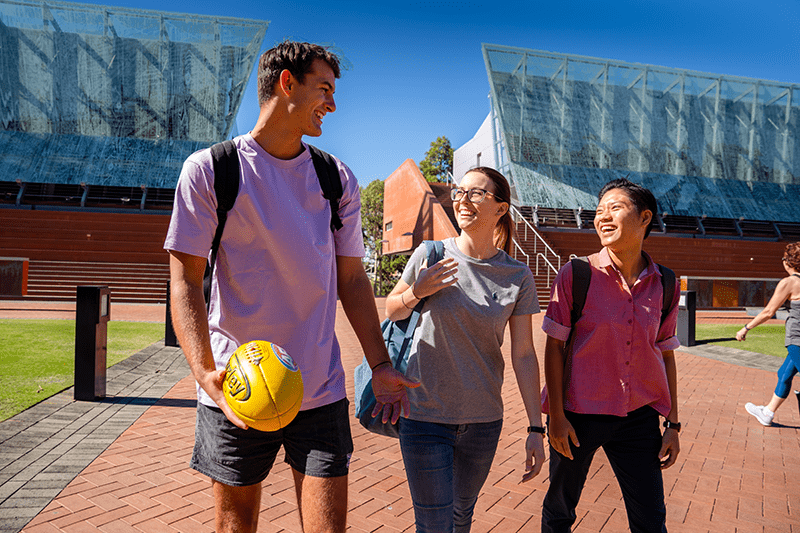 We welcome students from all over the world. We're home to more than 6,000 international students from over 100 countries.
Important things you should know if you're thinking of studying here.
Student
stories
"The practical component of my study has allowed me to bond with classmates, as well as gain confidence in practical skills"

Teagan Bewick

Through my nursing studies at ECU I've had the opportunity to connect with some amazing like-minded, driven and inspirational people. The practical class component allows you to practice in pairs in the simulated wards, which is a great opportunity to bond with classmates and make friends, as well as gain confidence in practical skills.

Since moving down South of WA, I've really been proud of what I've achieved. I entered the Dementia Care Australia National Essay Competition and won first prize for the second year student group. I was also awarded the Lucy Bohan Zonta Women's Club Bursary scholarship, a fantastic networking opportunity.

"I chose Psychological Science because of the flexible course options"

Julianne Jayasekera

ECU has, in my opinion, the best Psychology related courses. There are no predetermined majors/minors so you can pick from the whole of the Arts and Humanities sector.

My experience at ECU has been great so far. Both the staff and students are open and friendly.

The lecturers are also really helpful and that has especially helped me during assignment periods. Their knowledge in their fields makes the lectures really interesting and I like the fact that they usually incorporate humour or real life experiences and anecdotes into their classes.

"I feel safe and a sense of belonging when I am at ECU"

Elsa Chew

I chose ECU for biomedical science because it has a flexible course structure. In my three years of studies, I was allowed to take units that interest me as electives, while also completing compulsory (core) units. It enhanced my whole study experience.

The atmosphere at ECU is inclusive and has a community feeling to it. I feel safe and a sense of belonging when I am at ECU. Lecturers are very engaging and approachable which helped me keep track on my studies. They are knowledgeable and passionate about the things they do.

If you are an international student who is new to ECU, get yourself involved as much as you can in whatever interests you. Help is always available and there are people ready to advocate for you if you need them. Join a club or a University activity, volunteer your time and put yourself out there!