Aviation
If you have an interest in aviation, aeronautics and flying, and want to expand your studies to become an accredited professional in an engineering field, you've landed at the right place.
Find out more
Courses
Study world ready
Our Bachelor of Technology (Aeronautical) is the only course of its kind in Western Australia, covering the science and technology of aviation, aircraft systems, and more. We also offer the only Aviation degree course in Western Australia. And our Bachelor of Science degree includes the option of an Aviation major.
Download a guide
If you prefer paper over pixels, please download one of our guides.
Become World Ready
Experience Aviation at ECU.
Scholarship opportunities to reduce your expenses
Scholarships recognise those whose life journey may have been challenging, as well as students who've shown outstanding academic excellence and endeavour.
A scholarship can help you realise your ambitions by paying for fees, text books and living expenses.
Support your flying training with a HELP loan
If you study ECU's Bachelor of Aviation course you'll have access to an increased Higher Education Loan Program (HELP) loan limit of $152,700 to support your flying training.
For more information please visit https://www.studyassist.gov.au/help-loans/fee-help
Student
stories
"Everyone works together for a common learning goal"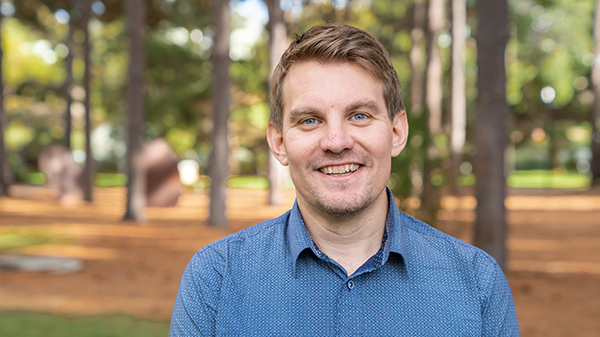 The Bachelor of Aviation course is the only one of its kind offered in Western Australia. The facilities at ECU are amazing, the way that everyone works together for a common learning goal is very apparent. Many people notice this if they have studied at different universities.
A work placement with Virgin Australia Regional Airlines gave me an insight into their operations department, an amazing experience to see how they handled problems. There are so many people working behind the scenes that you don't normally consider when a passenger boards a flight.
As a mature age student, I took the University Preparation Course. I feel my UniPrep lecturers and tutors were very good at setting a positive university framework from early on in the program.
I love being a university student, these memories I will treasure for the rest of my life! I feel so excited about what the future will hold.