Performing Arts
The Western Australian Academy of Performing Arts is one of the world's leading performing arts academies, recognised nationally and internationally for the quality of its graduates.
Find out more
Why ECU?
QILT rankings

ECU received the top undergraduate teaching quality ranking of all public universities in the Australian Governments 2019 QILT (Quality Indicators for Learning & Teaching) survey.

We're also the top-ranked Australian public university for skills development and overall educational experience (based on two-year aggregated results).

ECU also ranked best in Australia across these disciplines for teaching quality, skills development, student support, quality of educational experience and overall educational experience:

Humanities, Culture and Social Sciences
Rehabilitation
Creative Arts
Teacher Education

Read more about the QILT survey.

Good Universities Guide

In the 2019 Good Universities Guide, ECU graduates have given us a 5-star rating for:

Teaching quality
Skills development
Student support
Learning resources
Median salary (based on the starting salary for new domestic graduates under age 25, and in their first full-time job.)

The 5-star rating for teaching quality has now been achieved for 12 years in a row. We're one of only two public universities in Australia to have achieved such a consistently high endorsement.

Read more about the Good Universities Guide.

THE Young University Rankings

ECU has been ranked in the world's top 150 universities under 50 years old in the 2019 Times Higher Education (THE) Young Universities Rankings.

Young universities are measured on their teaching, research, citations, international outlook and industry income.

These are the same performance indicators as measured in the overall THE World University Rankings.
Courses
Study world ready
WAAPA provides world-class teaching, concert facilities and performance opportunities for aspiring professionals in acting, dance, classical, jazz or contemporary music, and musical theatre.
Download a guide
If you prefer paper over pixels, please download one of our guides.
Become World Ready
Experience Performing Arts at ECU.
Reduce your expenses
Scholarships recognise those whose life journey may have been challenging, as well as students who've shown outstanding academic excellence and endeavour.
A scholarship can help you realise your ambitions by paying for fees, text books and living expenses.
Explore your options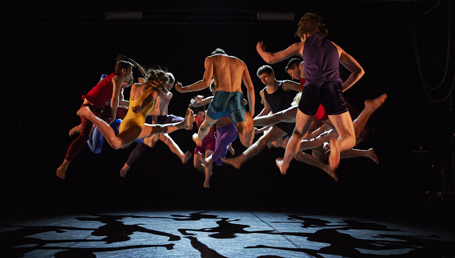 Our graduates excel in their chosen professions around the world, confirming WAAPA's well-earned reputation.
Many well-known actors, dancers, musicians and music theatre stars, including Hugh Jackman, Meg Mac, Frances O'Connor, Jai Courtney, William McInnes, Lisa McCune, Lucy Durack, Dacre Montgomery, Emma Matthews, Jamie Oehlers, Eddie Perfect and Tim Minchin have called WAAPA home.
Student
stories
"I feel so privileged to have studied at WAAPA, it was one of the most incredible experiences of my life"

Kerri Anne Greenland

I would not have been ready to step into the professional world without the music theatre course, and my dreams of being a performer would have stayed only that – dreams. If I was to encourage someone to do one thing in their life, it would be to work hard for your dreams.

"The best part of being at WAAPA is having the access and privilege of being taught by some incredible teachers, being surrounded by creativity day in and day out and having the space to fail"

Charlotte Otton

The arts industry in Australia is benefitting from some very clever, creative young theatre makers. Makers that I am extremely proud to be in the WAAPA alumni pool with.

"WAAPA taught me all about music and what it takes to be a professional singer"

Daniella Sicari

My undergraduate course at WAAPA gave me fundamental music skills and knowledge. History lectures and invaluable theory classes set me up to recognise musical context and structural understanding. These three years were the years I fell in love with music. The Graduate Diploma taught me that there were more elements to being a singer than I had ever imagined. This was the year I began to discover what opera and art song really could be. WAAPA helped set me up for my time overseas and prepared me with specific tools for my craft. In particular, role preparation and research, and stage confidence and exploration. It also allowed me to gain efficient learning skills when presented with new music, especially in other languages.