UniPrep
UniPrep at ECU
ECU is a leader in finding ways for people to get into university.
Especially people who thought it would be mission impossible to get a uni degree.
If you didn't get a great score in Year 12, haven't been at school for a while, or don't have any formal qualifications, UniPrep is an opportunity to change your future.
Our UniPrep courses are open to school leavers and mature age students – and they're mostly free.
If you're successful, you'll be eligible for entry into many of our degree courses.
Say hello to your new future!
How it works
UniPrep courses prepare you for university level study by teaching you the skills required for academic success – with an emphasis on you becoming an independent learner.
In our general UniPrep courses we cover information/communication technology skills, academic research and writing, mathematical concepts and techniques, and a wide range of interpersonal communication skills.
You'll also be introduced to life at ECU and have access to course and career advice to help you make informed decisions about selecting a degree.
Summer UniPrep
An intensive version of our general UniPrep course is held over the Summer break.
Summer UniPrep is usually run from our Joondalup Campus from early December until late January, with a two-week break over the Christmas period.
Exams are held for most subjects in late January or early February, making it possible for you to successfully complete the course in time to start uni in Semester 1.
Indigenous University Orientation Course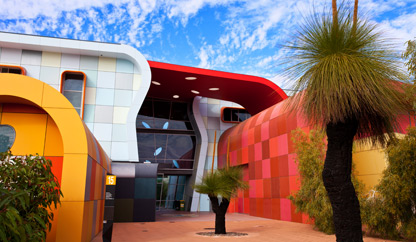 This course prepares Aboriginal and/or Torres Strait Islander students with the academic skills and understanding required to engage with the knowledge and processes of university degree studies.
The course is delivered at Kurongkurl Katitjin, our Centre for Indigenous Australian Education and Research on our Mount Lawley campus.
Here you'll learn about university writing skills, university reading skills and basic computer skills, plus some cultural understanding of what it's like studying for a uni degree.
A career in education?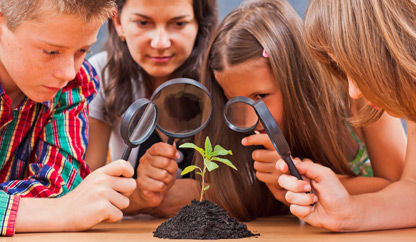 Our UniPrep (Education) course offers an entry pathway into selected undergraduate teaching degrees at ECU.
The course is suitable for recent school leavers or mature age students who haven't studied at university previously, and for educators seeking professional development, which leads to entry into selected teaching degrees.
If you successfully complete the program you're eligible to apply for entry into an ECU Bachelor of Education in either Early Childhood Studies, Primary Education, or some Secondary Education courses.
Courses
We offer three kinds of UniPrep course at ECU. Apart from our general course, there's one for Aboriginal and/or Torres Strait Islander school leavers and one for aspiring educators. And because we understand you need flexibility, UniPrep courses can be studied in as little as 6 months full-time or 12 months part-time. You can also choose to attend classes on-campus, study online, or a combination of both.
Become World Ready
Experience UniPrep at ECU.
Valued skills
There is a high demand for generic skills in the workplace, with employers increasingly recruiting graduates who can demonstrate more than technical skills.
This includes the ability to manage your time, being culturally aware, being a team player and being flexible and adaptable in your work.
So when you successfully complete UniPrep at ECU and go on to graduate with a Bachelor's degree, you can expect to be better prepared than most to enter the world of work!
Explore your options
UniPrep graduate Savanna didn't study for an ATAR in Year 12, but found the course a great introduction to university and to the skills she needed to start a bachelors degree.
Student
stories
"My ECU studies have taught me that hard work pays off"

Cassandra Catley

My study experience has been amazing and I am grateful for the connections I have built with friends from my futsal team, who I now consider my family.

I first began my journey with ECU through the Indigenous University Orientation Course. This pathway gave me the guidance and time to help me pick a career I am passionate about.

The lecturers offer great support and will always do their best to help you out when you need.

My ECU studies have taught me that hard work pays off and I am proving that more and more each semester, as I get closer to the end of my studies.

"UniPrep was a great pathway into my undergraduate course"

Una Catlin

I chose ECU after a lengthy consideration of which university could provide me with the best designed course in my chosen field.

ECU combined psychology and business with a major in HR that I felt would give me the best employability skills.

I genuinely believe that UniPrep offered by ECU provided me with both the opportunities to investigate my chosen career, and also gave me the transferrable skills I now apply every day.

The support and encouragement I have received from my lecturers and tutors has been incredible. ECU has been an amazing experience for me academically.

"Everyone works together for a common learning goal"

Dorian Salzmann

The Bachelor of Aviation course is the only one of its kind offered in Western Australia. The facilities at ECU are amazing, the way that everyone works together for a common learning goal is very apparent. Many people notice this if they have studied at different universities.

A work placement with Virgin Australia Regional Airlines gave me an insight into their operations department, an amazing experience to see how they handled problems. There are so many people working behind the scenes that you don't normally consider when a passenger boards a flight.

As a mature age student, I took the University Preparation Course. I feel my UniPrep lecturers and tutors were very good at setting a positive university framework from early on in the program.

I love being a university student, these memories I will treasure for the rest of my life! I feel so excited about what the future will hold.