We're keen on technology at ECU – as you'd expect for a university. But we appreciate that students come here with varying levels of comfort when it comes to this subject!
And even if you're tech savvy, there are tips and tricks you'll need to know to help you with your studies.
This page is a summary of some of the technology support you can ask for here.
Using ECU technology
eLab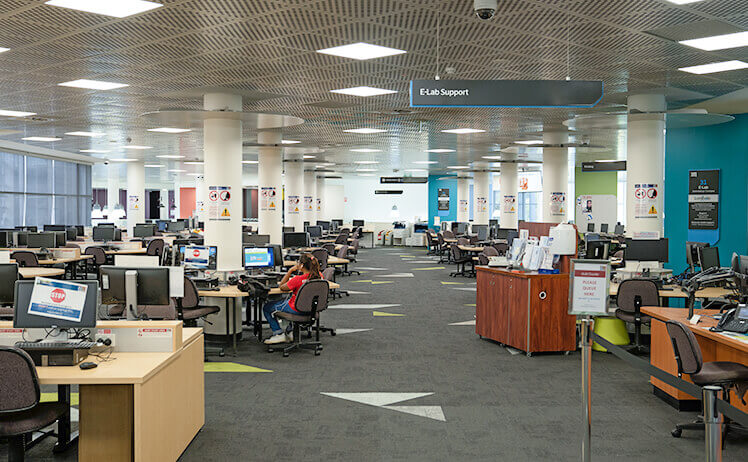 All ECU campuses have a facility called the 'eLab' that's open 24/7.
eLabs have PCs and Macs with the latest software, and they're free for all students to use.
They also have audio visual equipment you can borrow at certain times, and multi-use printers for printing, scanning and copying.
Computing facilities on campus
Help with ECU technology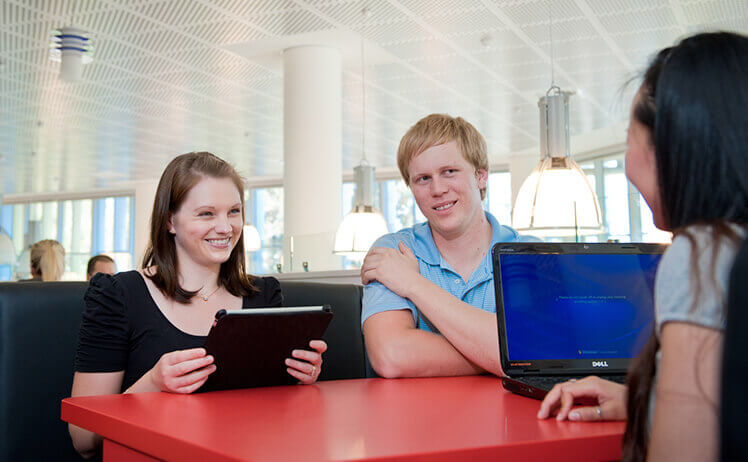 Your campus Library is also a great place to get help with technology. Go see them. You can also talk to the Library's specialised Peer Assistants, from 9am to 5pm on weekdays online or on our Joondalup and Mount Lawley campuses.
And we have a Library Guide called 'SLIDE' (Student Learning in a Digital Environment) that you might find useful. The guide has modules covering a host of subjects across the digital world – at ECU and more generally.
The SLIDE guide
Bringing your own device to campus

Quick fix counters
During semester, you can ask our IT people for help with your personal devices, both PC and Mac. This includes annoying things like slow operating speeds, installing software, or virus scanning. They can't fix your hardware though.

You can find these tech wizards at eLab counters on all campuses or by calling the IT Service Desk.
Connecting your laptop or device to the wireless network
There are two wireless (Wi-Fi) networks available to ECU students.
Eduroam: a secure global roaming wireless network for the research and education sector. It allows users to login using their eduroam credentials at their home institution or at participating institutions for wireless network access.
ECU guest Wi-Fi: a temporary wireless network available to ECU guests who do not have access to eduroam.
If you need further assistance, you can visit an eLab counter on campus, or contact the IT Service Desk.
Don't have a laptop for study?
Buy a computer or software
As an ECU student, you can receive discounts on computer hardware and get free software to upload to your desktop or laptop device. How good is that?
Read more
Borrow a laptop from ECU
The Joondalup, Mount Lawley and South West Campus Libraries lend Windows and Mac laptops to students for up to four weeks, subject to availability, during semester.