You probably don't realise this yet, but as a new ECU student you've got your own team. You may not see them, or ever need them for that matter, but there are a lot of staff here who are invested in your success as a student.
We've even got a Student Success team who offer general support and advice throughout your journey at ECU.
Counselling Service

If you need to discuss any personal issues that may be affecting your ability to study, our Counselling Service offers you a free, professional and confidential counselling service.
What happens at my session?
To make an appointment at any of our campuses, email counselling@ecu.edu.au or telephone (+61 8) 9370 6706.
Equity, Diversity and Disability Services
Just like the wider world, university is full of people with different backgrounds, different challenges and different needs.
It's why we have a service that gives you practical support to help you overcome any barriers to uni study.
For example, you might identify as sexual or gender diverse, have a disability, or be experiencing a mental health issue. You might also be caring for someone at home who has a disability or medical condition.
Our Equity, Diversity and Disability Service is a free and confidential service that respects your right to privacy.
To discuss how we can support your learning, call (+61 8) 9370 6960, or email studentequity@ecu.edu.au.
Your rights and responsibilities
Elders-in-residence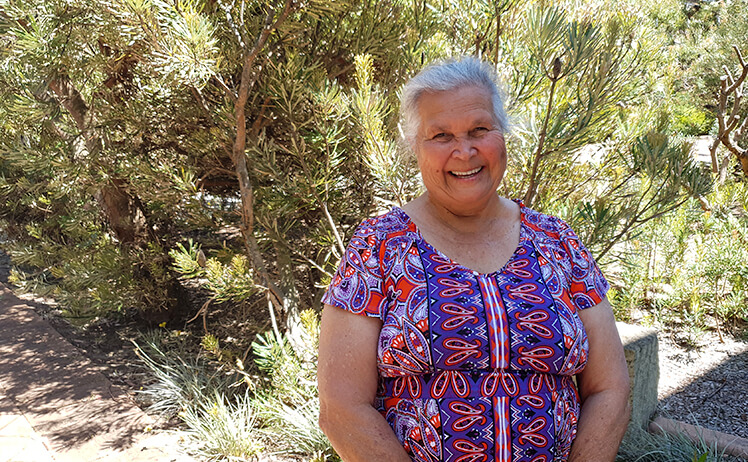 Our Noongar Elders bring a wealth of cultural knowledge and experience to our university community, providing advice and support for Aboriginal cultural activities.
Regardless of your background, if you want to meet with an elder at any ECU campus, you can book an appointment by emailing kk@ecu.edu.au.
Reflection rooms and prayer facilities
We provide prayer rooms at our Joondalup and Mount Lawley campuses and a multi-faith reflection room at Joondalup. Find room locations
All campuses also have dedicated study and relaxation areas for Aboriginal and Torres Strait Islander students. Find room locations
Sports and physical health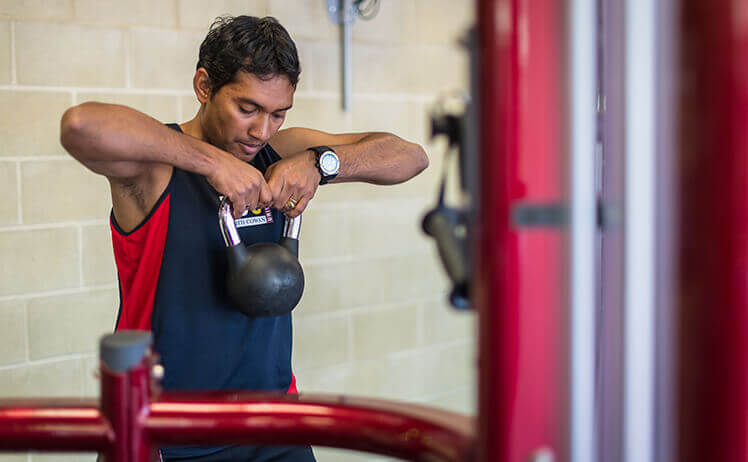 ECU campuses have terrific sports and gym facilities, plus opportunities to join group fitness classes, social sports teams or attend regular healthy activities.
Being physically active positively stimulates your student brain and helps you reduce the stress of assignment deadlines or exams. You'll sleep better too!
ECU Sports and Fitness
Support for elite athletes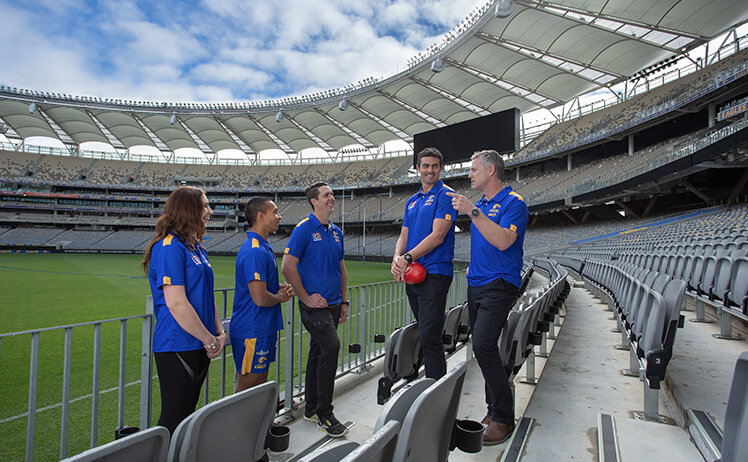 ECU recognises and promotes the value of combining both sporting and academic aspirations. It's why we're a member of the Elite Athlete Friendly University network.
This means we have an agreement with the Australian Sports Commission to support elite athletes in achieving and balancing both their academic and sporting pursuits.
Elite Athlete Program