Research Degrees
Research at ECU
At ECU, we're committed to research that has strong social, economic, environmental and cultural impact. We make a practical difference to people's lives. Want to join us?
When you undertake an ECU postgraduate research degree, you'll be supported in many ways.
This includes a supervisor qualified in your field of interest and access to a group of peer mentors who know their way around.
You'll also have professional development and networking opportunities that can advance your career.
And in some disciplines, you'll have the flexibility of online study to better balance your life.
Courses
If you're looking to be involved at the cutting edge of your field, our research degrees provide a stimulating intellectual challenge.
For your research degree you'll be expected to produce a written body of researched work, called a thesis.
If your degree is in a creative discipline, you may produce a creative work plus an exegesis (written exploration of your work).
Degrees of support
We have unique and innovative programs to support you through your research degree.
Here's a snapshot of what you can expect:
an orientation program and events to help you get started;
an extensive cross-discipline research training program;
discipline-specific training and research forums run by your school or research centre;
special seminars with guest presenters;
fully-funded annual writing retreat;
travel grants for international research placements;
an inter-university research training conference; and
support for planning your career beyond your research degree.
World Class research
ECU has a vibrant research community, committed to supporting students on their research journey.
We provide dedicated staff and support services for postgraduate research, including school research and writing consultants, research and higher degrees staff, a research ethics team and specialist librarians.
"Without having the team of SOAR Ambassadors to draw on, I would have thrown in the towel within the first semester. They have been brilliant! Patient, tolerant of my technological challenges and always available when I needed them."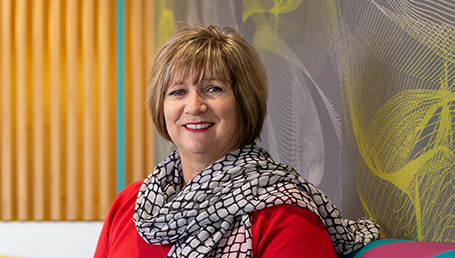 Graduate Research School
The Graduate Research School offers free workshops to help you develop new research and professional skills, plus opportunities to network with other researchers.
GRS also organises regular social events to encourage a collaborative and supportive peer network.
Our SOAR Centre (Support Opportunities Advice Resources) also provides a key support service, connecting research students from different backgrounds, cultures, ages and academic disciplines.
Student
stories
"I feel like I can give back to my country"

Kudzai Chipongo

Doctor of Philosophy (PhD) in Civil Engineering student, Kudzai Chipongo, talks about studying the course with Edith Cowan University (ECU). Kudzai's research focus is on water resources. Water is scarce in the country she comes from, so she feels her doctoral research will help her give back to her home country as well as to Australia in terms of finding ways to improve water supply.

She talks about the support she's receiving. She's the recipient of two scholarships: a School-based one and a Faculty one. She also discusses the support she's receiving from lecturers within the School in terms of getting publication.

She decided to do her PhD with ECU because she had a great time doing her Master of Engineering and she knew she would have access to the state-of-the-art equipment she needs to complete her research.

"Writing, rewriting and more rewriting!"

Danica-Lea Larcombe

The skills I have learnt while studying the Integrated PhD have assisted with my research proposal, literature reviews, data analysis and grant writing.

My ethics application helped with recruitment of participants and surveys. I've also learnt how to develop and analyse complex surveys.

I've attended many workshops run by GRS and found them invaluable. And the GRS SOAR centre helped when I experienced issues designing my surveys.

My greatest challenge has been multitasking between data analysis, writing literature and coordination of participants. Also writing, rewriting and more rewriting!

In the future I want to work with developers and government, and continue writing and teaching about the importance of nature to human health.

"I would definitely recommend ECU"

Bernadine Tucker

One of the best skills I obtained from undertaking this study was how to critically analyse situations and propose reasoned arguments in response.

Additionally, my writing skills enhanced significantly, giving me the confidence and ability to write substantial technical reports and proposals.

My qualification has certainly helped me obtain senior employment opportunities and progress to a State Manager level.
Do you have any questions about Research Degrees?