Unit set overview
Availability & Campus
JO - Joondalup
BU - South West
ML - Mount Lawley
OL - Online
Details
Structure
Students must complete eight (8) units totalling 120 credit points:
For more detailed unit information for this Major take a look at our Handbook. To organise your life for next semester visit the Semester timetable.
Student handbook
Notes
Learning Outcomes
CLOs and mapping completed at course level and can be located in the new Bachelor of Design proposal.
Career Opportunities
Employment opportunities
Employment opportunities include the design and construction of garments for self-established fashion brands with online sales or retail presence as commissioned through agent representation or independent pop-up outlets. Other positions may include employment with established designers as a design assistant, sample maker, sample machinist, design consultant, stylist, buyer or fashion retailer. Alternatively graduates may work in fashion or arts project management and/or event coordination.
Possible future job titles
Fashion Designer, Costume Designer, Sample Maker, Sample Machinist, Design Consultant, Stylist, Fashion Buyer, Retailer, Fashion Project Manager, Fashion Event Coordinator, Fashion/Textiles Agent, Artist, Curator
This Major can be studied in the following courses
Become World Ready
World Ready facilities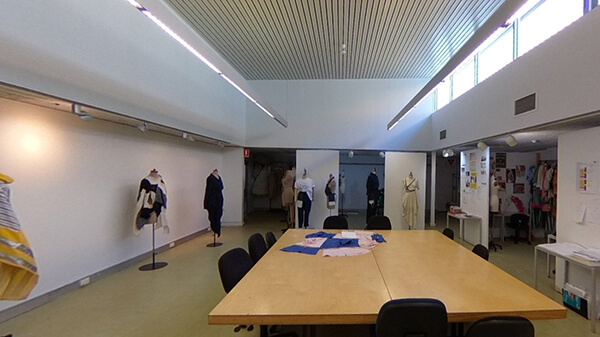 Explore your options
Student stories