Explore
Check out our diverse range of study options
Undergraduate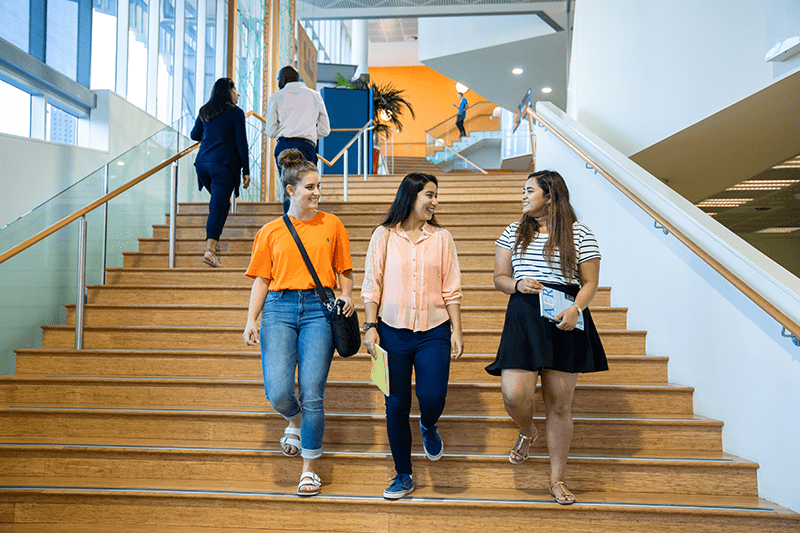 If you're starting your first degree you'll have plenty of courses to choose from across our three campuses, including online study options.
Postgraduate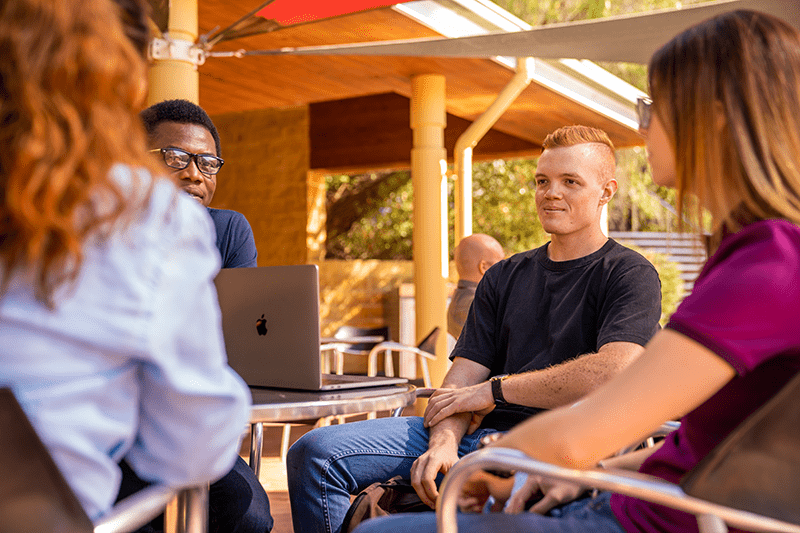 Enhance your career prospects, change direction or become a researcher. Our flexible postgraduate program includes online study options.
International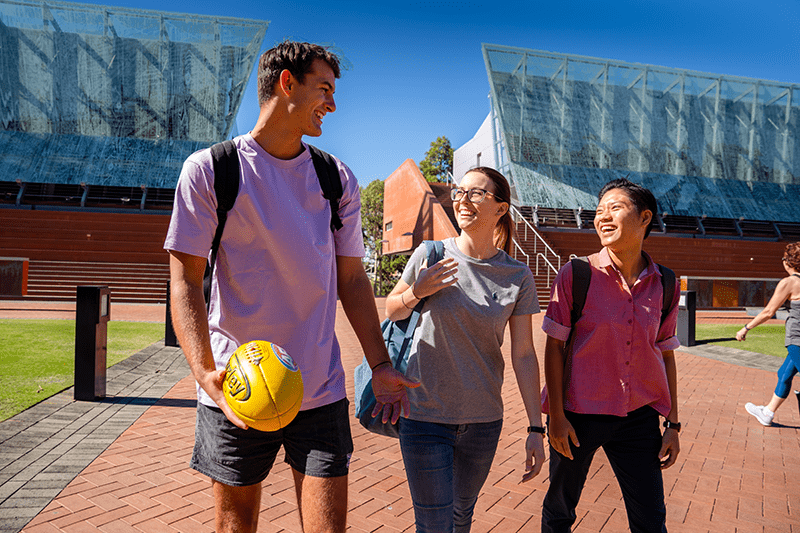 We welcome students from all over the world. We're home to more than 6,000 international students from over 100 countries.
Important things you should know if you're thinking of studying here.
Student
stories
"This is definitely what I want to do..."

Angel Jin

Secondary Education student, Angel Jin switched to ECU to study to become a teacher. This is her (short) story.

"I came to realise that ECU had a really good reputation when it came to collaboration with industry."

Joseph Dowden

During high school while researching courses and universities in my area of interest i.e. Computer Science, I came to realise that ECU offers a great combination of theoretical and applied coursework and had a really good reputation when it came to their collaboration with industry. This led me to enroll for this course. During my final year of study I undertook the WIL (Work Integrated Learning) program and was able to participate in a government placement, an experience that completed my studies perfectly and was the perfect introduction to the industry. It developed my professional persona, introduced me to important connections within the industry and enabled me to practice my technical skills within a professional setting. I began this course with an interest in becoming a software developer, however the course has shaped my interests and I have graduated with a promising future in cyber security.

"When I enrolled at ECU, little did I know that it would lead to me being a part of something historic"

Jacqueline Harkness

In my last semester of my Sport, Recreation and Event Management course I got an industry placement in the Events Department of the Fremantle Dockers Football Club.

Due to my positive work ethic, I was offered casual employment. When Fremantle made it to their first ever home preliminary final, it was so exciting to be a part of it all! On the Thursday before the finals I was suddenly asked to fly over to Melbourne to fill in for a permanent staff member. For the Grand Final, I was in charge of managing security, caterers and audio technicians.

All the skills and theory I picked up in my years at ECU helped me play a part in running the biggest function the club ever had – their historic first grand final.