Explore
Check out our diverse range of study options
Undergraduate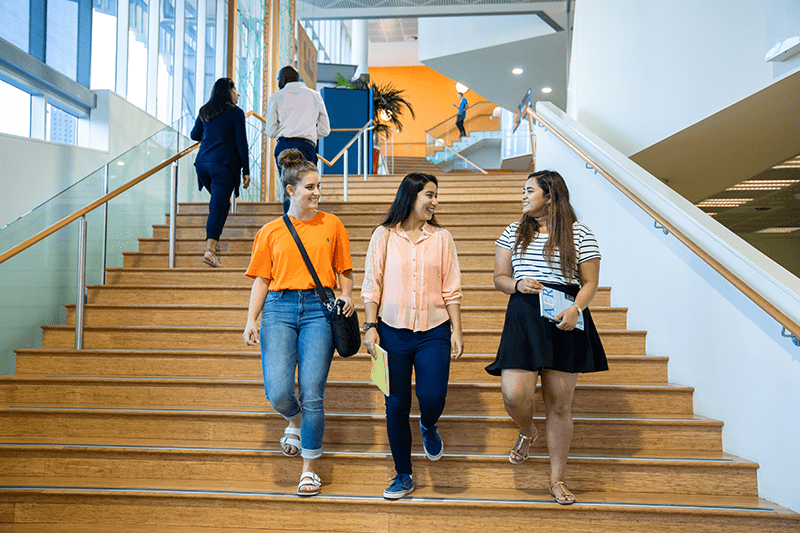 If you're starting your first degree you'll have plenty of courses to choose from across our three campuses, including online study options.
Postgraduate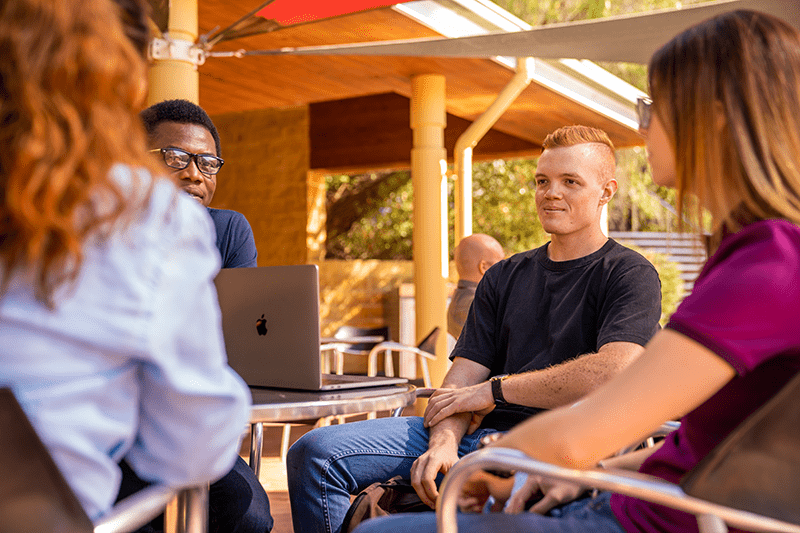 Enhance your career prospects, change direction or become a researcher. Our flexible postgraduate program includes online study options.
International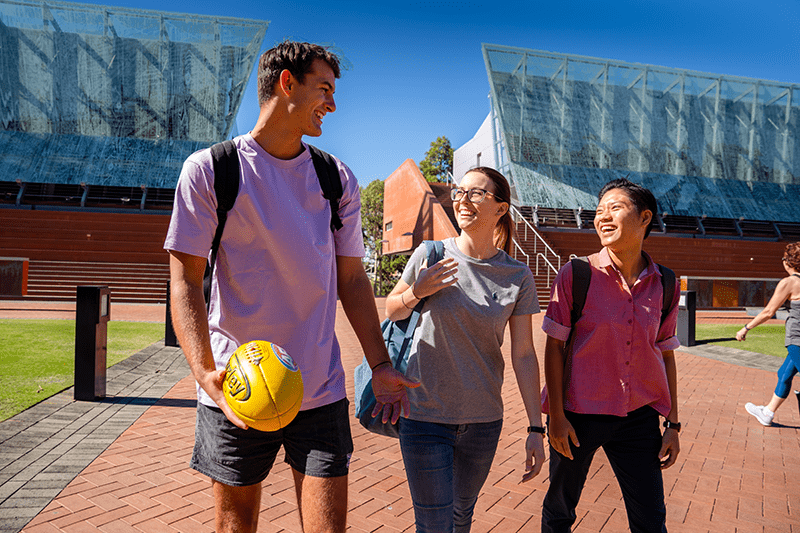 We welcome students from all over the world. We're home to more than 6,000 international students from over 100 countries.
Important things you should know if you're thinking of studying here.
Student
stories
"All the tutorials are really hands-on which is very useful"

Paige Chapman

I knew that ECU had an excellent reputation in the field of cyber security and technology studies, and so coming here for my Information Technology degree was a really easy decision to make.

I love everything about ECU: the campus, the knowledgeable and approachable lecturers, and the friends that I've made here. All the tutorials are really hands-on which is very useful.

As a part of my last semester of my Bachelors, I was able to complete a 12-week work placement at a highly reputable company. This was a very beneficial part of my degree and a great learning experience. I was able to really understand what working in the cyber industry was like and I'm so glad ECU offers such opportunities to students.

"I love the atmosphere at WAAPA, the combination of brilliant staff and passionate students creates an inspiring space alive with possibilities"

Joshua Webster

WAAPA pushed me to develop my musical skills, gave me the opportunity to have a wide range of musical experiences, helped me to make essential contacts, and to make wonderful friends.

I'm very thankful to have been a student at WAAPA and can't imagine having my career without it.

"I was immersed into a creative and ambitious environment"

Dane Alderson

The environment at WAAPA has helped me establish the skills I needed to further my musical career. Being able to learn from some of the finest jazz educators on the planet, while performing and jamming with like-minded students was imperative to my development as a full-time musician.

I look back at my journey through WAAPA with pride, gratitude and many fond memories.