Explore
Check out our diverse range of study options
Undergraduate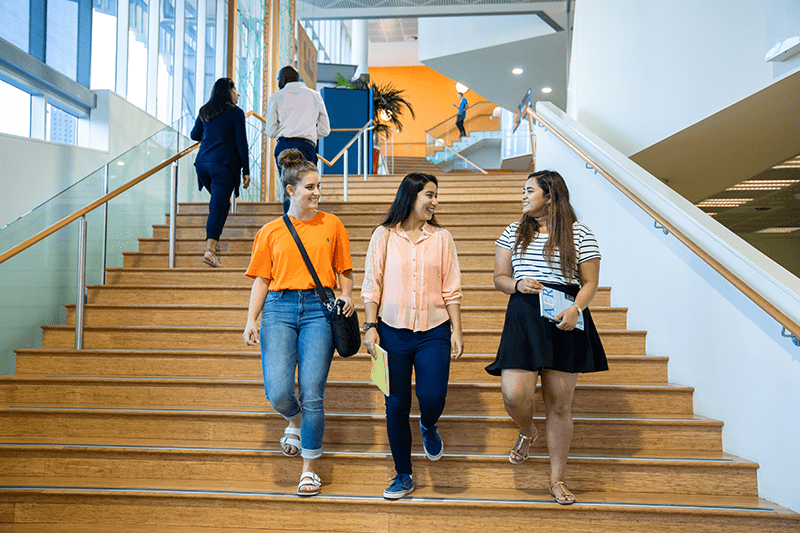 If you're starting your first degree you'll have plenty of courses to choose from across our three campuses, including online study options.
Postgraduate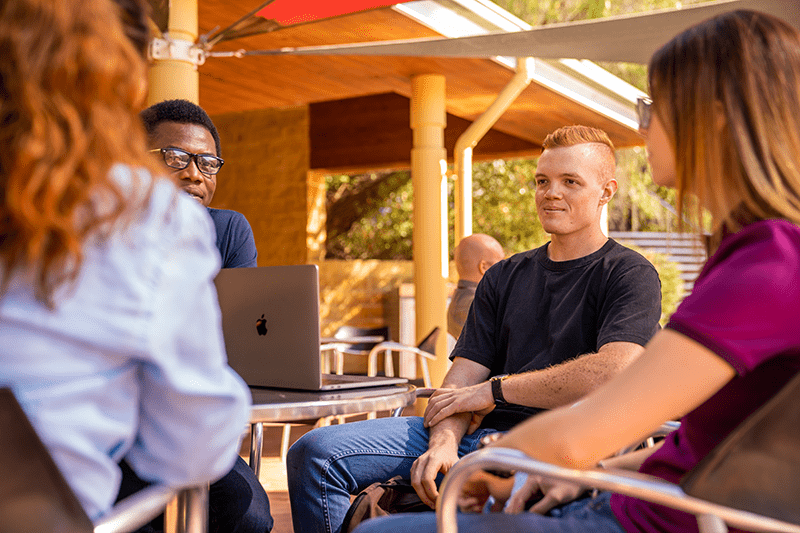 Enhance your career prospects, change direction or become a researcher. Our flexible postgraduate program includes online study options.
International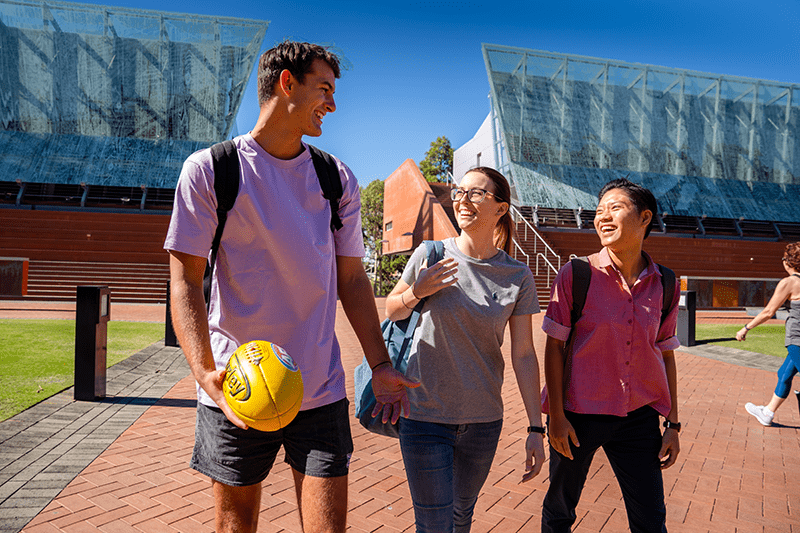 We welcome students from all over the world. We're home to more than 6,000 international students from over 100 countries.
Important things you should know if you're thinking of studying here.
Student
stories
"My course allowed me to undertake practical placements in every semester"

Callum May

I chose Speech Pathology at ECU because I was interested in the area of communication and I was warmly welcomed into a very supportive learning environment.

The course allowed me to undertake practicum placements in every semester since the very beginning.

Practical experience, in my opinion, is the gateway to gaining a proper insight into speech pathology and the best preparation for having a job after university.

"All the tutorials are really hands-on which is very useful"

Paige Chapman

I knew that ECU had an excellent reputation in the field of cyber security and technology studies, and so coming here for my Information Technology degree was a really easy decision to make.

I love everything about ECU: the campus, the knowledgeable and approachable lecturers, and the friends that I've made here. All the tutorials are really hands-on which is very useful.

As a part of my last semester of my Bachelors, I was able to complete a 12-week work placement at a highly reputable company. This was a very beneficial part of my degree and a great learning experience. I was able to really understand what working in the cyber industry was like and I'm so glad ECU offers such opportunities to students.

"ECU offers a high level of support for my studies"

Jarni McGuire

The skills I have developed throughout my time at ECU have been invaluable. I was fortunate enough to complete an internship within the ECU's Corporate Marketing and Events Team, which gave me the opportunity to apply my learnings from my studies in a real world environment.

Balancing family, work and study has been the biggest obstacle during my studies, however ECU offers a high level of support to enable me to keep pursuing my studies and move forward with a smile on my face.