Explore
Check out our diverse range of study options
Undergraduate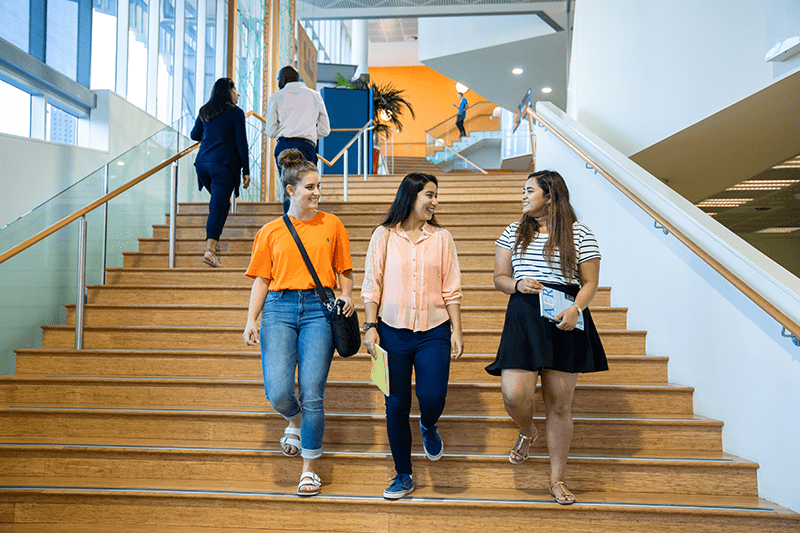 If you're starting your first degree you'll have plenty of courses to choose from across our three campuses, including online study options.
Postgraduate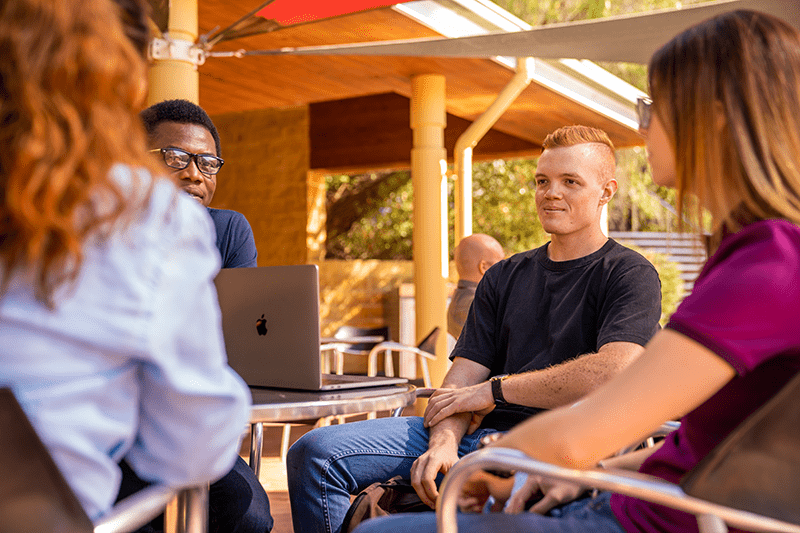 Enhance your career prospects, change direction or become a researcher. Our flexible postgraduate program includes online study options.
International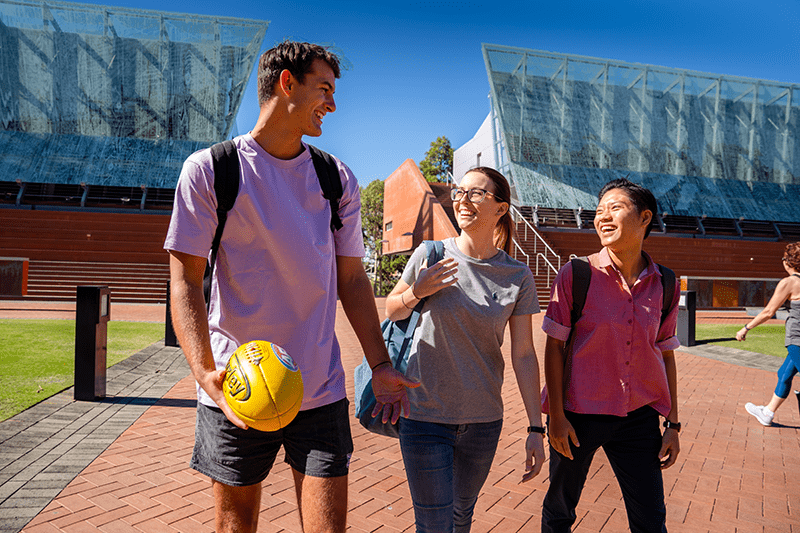 We welcome students from all over the world. We're home to more than 6,000 international students from over 100 countries.
Important things you should know if you're thinking of studying here.
Student
stories
"Since graduating from ECU, I've been able to secure a graduate position at one of the largest law firms in Australia, MinterEllison"

Dylan Hoyne

The focus of the Law degree at ECU is very practical. Some of my lecturers had held jobs in Parliament, ASIC, and the AAT, and were able to bring a very practical mind-set to the units they taught, something I think is very important for those wishing to practice after they complete their degrees. My studies at ECU provided me with the essential framework to begin working in, and applying for corporate positions.

Whilst studying Law at ECU, I was lucky enough to travel to Canberra for the Australian Law Student Association Conference as a delegate. At the conference, top students from all Law Schools in Australasia come to learn about issues facing law, learn new skills, and compete. I competed in the Witness Examination competition, this taught me a lot in regards to Court etiquette, legal procedure, and dealing with clients. It was also an excellent opportunity to network with students from all over Australia, New Zealand, and Asia.

"WAAPA has been such a fantastic institution for me to study at"

Evelyn Roberts

Being able to complete a Diploma, then an Advanced Diploma, and then articulate into a Bachelor of Arts (Dance) is just amazing. The dance faculty is outstanding and staff are really helpful in guiding everyone on their own individual journey. For example, they gave me their whole-hearted support in entering me in the Genée International Ballet Competition last year, leading to my selection as a finalist to perform at the Sydney Opera House.

"The structure is very useful"

Jordan Peace

Electronics & Communications Engineering student, Jordan Peace, talks about studying the course with Edith Cowan University (ECU). Jordan talks about his experiences how the practical hands-on laboratories helped him better understand the theory covered in units.

He discusses experiences in robotics, programming real robots in laboratories. He's recently completed a digital unit, where he programmed a Field-Programmable Gate Array (FPGA) and learn about logic gates and timing. He finds the lecturers to be very down-to-earth and approachable. Jordan talks about entering the course as a mature-age student (non school leaver).

He completed the prerequisites to get himself up to speed and ensure his understanding was what was required. He discusses the structure of the course. In the first year, you get a broad sense of all engineering fields. As a result he's completed several mechanical engineering units and structural engineering units. In the second year onwards, the course is very practical with opportunities to apply the things you've learnt.

He says the units are now focusing in on the specific field he's studying, so he's doing a lot more of the electrical and communications side of engineering. He talks about the work placements opportunities within the course and the placement in the final year. He also talks about accessing the units online, if you can't get to lectures or you want to review.

Jordan discusses how his creative passion (he's a guitarist as well) is also adding to his course. He wants to build his own amplifier and equipment when he completes the course and he says the units are helping him realise that aim.