Explore
Check out our diverse range of study options
Undergraduate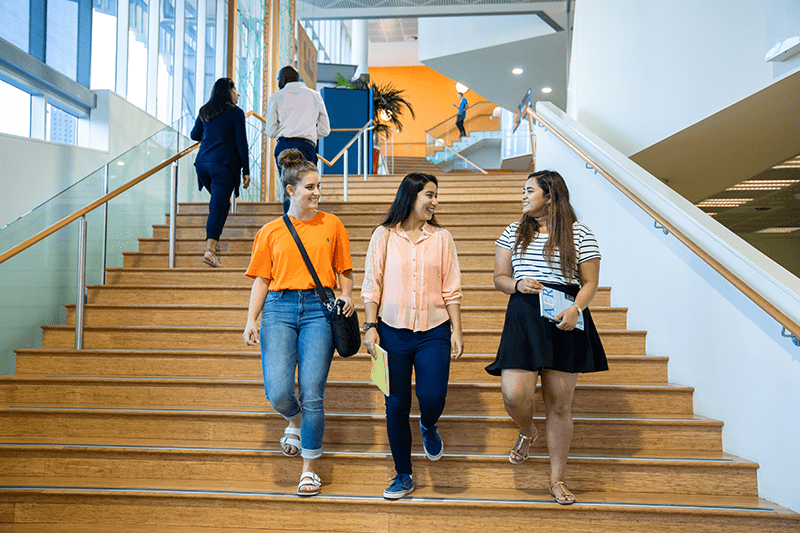 If you're starting your first degree you'll have plenty of courses to choose from across our three campuses, including online study options.
Postgraduate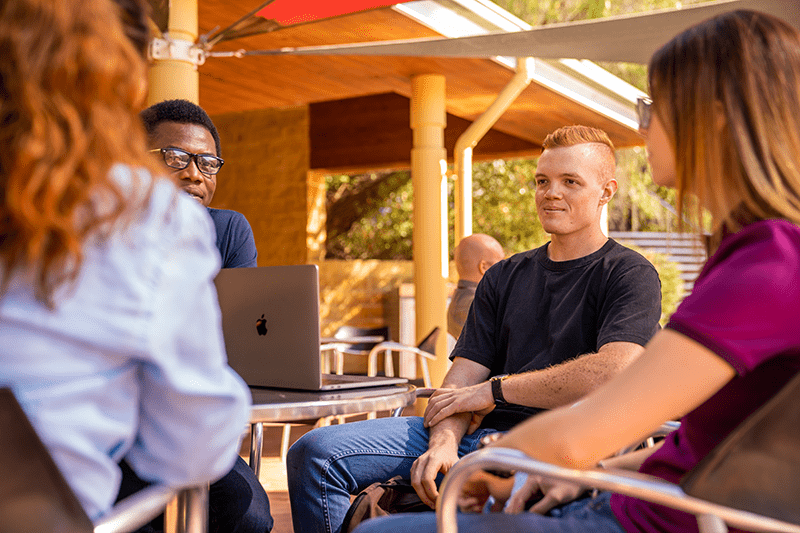 Enhance your career prospects, change direction or become a researcher. Our flexible postgraduate program includes online study options.
International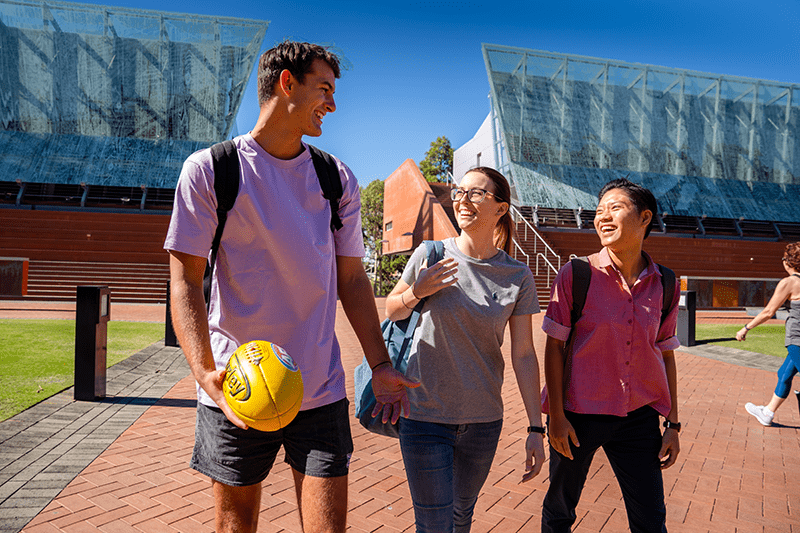 We welcome students from all over the world. We're home to more than 6,000 international students from over 100 countries.
Important things you should know if you're thinking of studying here.
Student
stories
"My work placement will count as credit towards my degree"

Angela Marchese

I graduated from high school as one of the top ten achievers in my year. ECU's School of Business and Law has an outstanding reputation so I applied for direct entry using my high school results. The facilities at ECU are exceptional and I feel so lucky to have access to them. All students have access to unlimited Wi-Fi, library resources and computer facilities as well as private study rooms and areas. The lecturers are qualified, helpful and friendly, making me comfortable in my studies. These facilities give me the ability to complete every assignment to a desired standard. I also have the opportunity to complete a work placement for a company provided by ECU that will count as credit towards my degree.

"My ECU studies have taught me that hard work pays off"

Cassandra Catley

My study experience has been amazing and I am grateful for the connections I have built with friends from my futsal team, who I now consider my family.

I first began my journey with ECU through the Indigenous University Orientation Course. This pathway gave me the guidance and time to help me pick a career I am passionate about.

The lecturers offer great support and will always do their best to help you out when you need.

My ECU studies have taught me that hard work pays off and I am proving that more and more each semester, as I get closer to the end of my studies.

"I've always wanted to pursue a career in medical research"

Callum Robinson

I heard ECU's Biomedical Science course covered many different aspects of medical research, including genetics and human biology, so I saw this as a prime opportunity to further my education in this field.

I've been able to gain practical experience in a laboratory outside of university and found this has increased the value of my CV immensely.

My greatest achievement would have to be the International Science Project unit where we visited Tianjin Medical University in Tianjin, China. The trip and experiences have been invaluable!

I've also received the Fertility North Prize in Reproductive Biology. This award has opened the door for possible postgraduate studies in an established laboratory.