Explore
Take a look at our world class study options
Undergraduate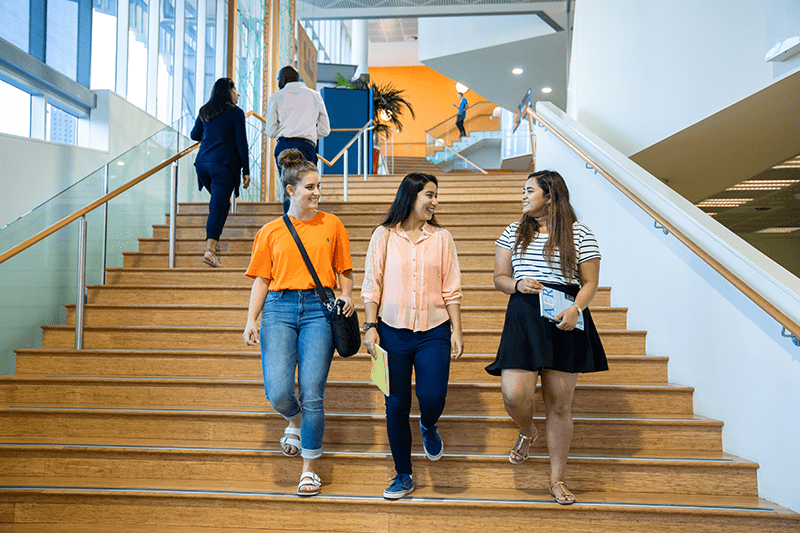 If you're starting your first degree you'll have plenty of courses to choose from across our three campuses, including online study options.
Postgraduate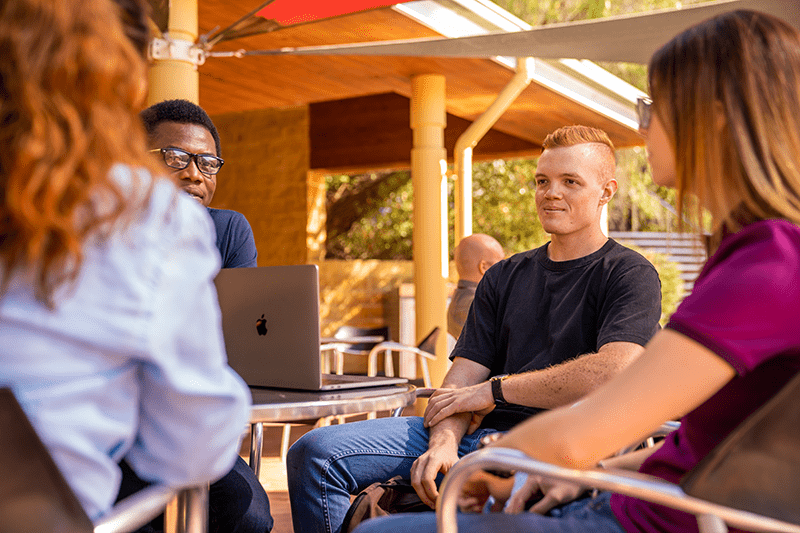 Enhance your career prospects, change direction or become a researcher. Our flexible postgraduate program includes online study options.
International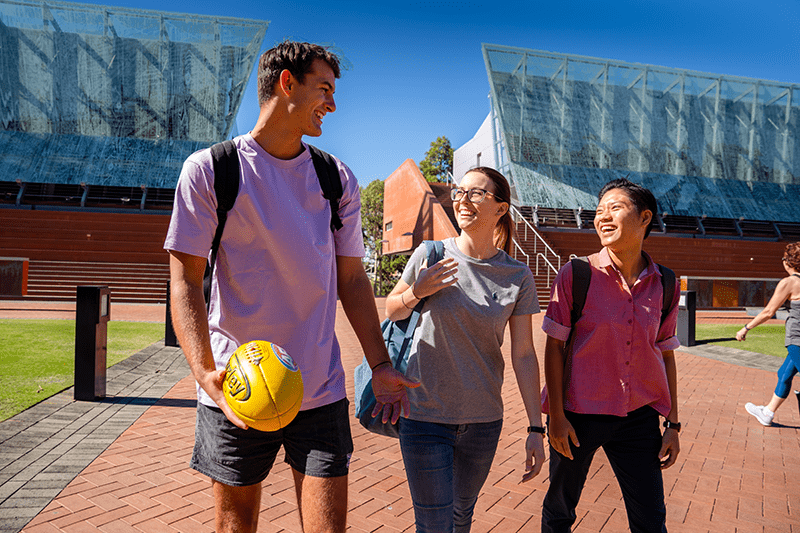 We welcome students from all over the world. We're home to more than 4,000 international students from over 100 countries.
Important things you should know if you're thinking of studying here.
Student
stories
"I chose ECU because the course came highly recommended, and was recognised across Australia"

Gemma Wright

The Paramedical Science course at ECU has fantastic lecturers who are very active in the Paramedicine community. They're approachable, knowledgeable and passionate.Within the course we are exposed to really diverse learning environments, including an ambulance, a simulation centre which mimics hospitals, as well as a number of practical-learning scenarios across the campus, and at the Police Academy next door.The course isn't all theory-based, which is fantastic. I've found that the course structure consolidates theory with practical units and work experience.

I've had the opportunity to work at events giving first aid to the community, as well as complete placements with GPs and in aged care. I was also attracted to the prospects of travelling with my degree and knew ECU has affiliations with the UK and Northern Territory.

"Being amongst this great, positive, buzzing energy at campus is the best feeling and I look forward to it every week"

Maria Daniele

I chose to study International Hotel and Resort Management, as I was already working in the industry and it had a range of units that would help me in upskilling.

The lecturers I have had are very supportive and helpful. The skills and knowledge I've gained help me with my current job, as I am more multi-skilled and assist now in different areas. The ongoing learning also helped me with my other units, one thing flows into another which has been a big help.

ECU has a great range of support services for students. Having not studied in many years, it took a while to re-adjust to studying at university level. The learning advisors are great, and have helped me significantly with my assignments, particularly with assisting how to write in the third person and using academic language.

"I wanted more from my job, to be more involved with children and families who are disadvantaged"

Joyce Nederpel

I worked in childcare for many years and had worked my way up to management. I wanted more from my job, and wanted to be more involved with children and families who are disadvantaged. I attended the 2014 Open Day and spoke to Dr Anna Targowska who pointed me in the right direction in terms of the course I needed to do.

As a student, I never had a bad experience with any lecturer; they were always happy to help, listen and challenge my thinking.

And I didn't know how valuable the networking would be and how many opportunities it would open up. It was so much more than studying further to get a job.

I went to Camp Kulin as camp counsellor, then did my second placement at Foundations Care which opened up a whole new world for me. This was the dream job, the job I have always wanted. It was incredible to learn from and watch my supervisor. I was extremely lucky! I was then offered a job and stayed on at Foundations Care as a case worker, starting my new journey.