Explore
Take a look at our world class study options
Undergraduate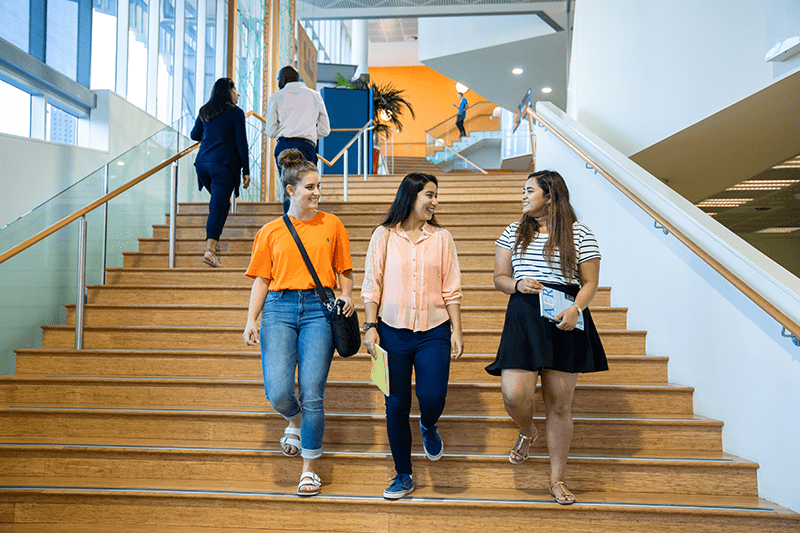 If you're starting your first degree you'll have plenty of courses to choose from across our three campuses, including online study options.
Postgraduate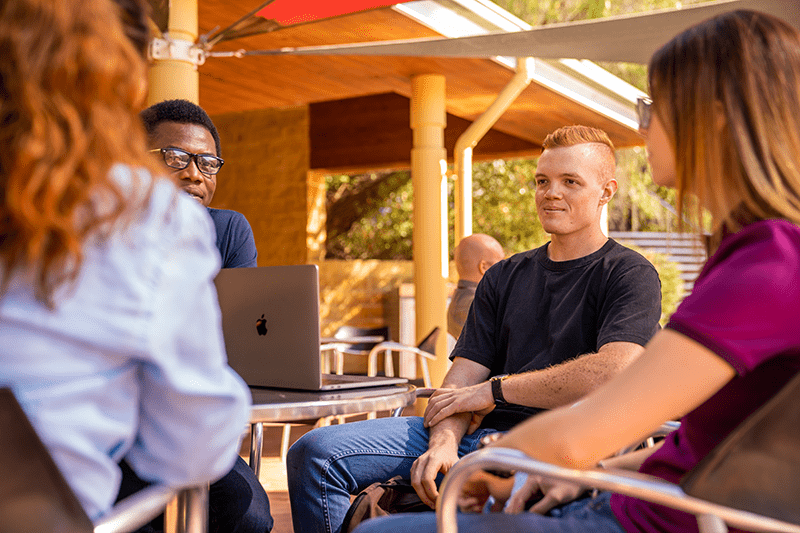 Enhance your career prospects, change direction or become a researcher. Our flexible postgraduate program includes online study options.
International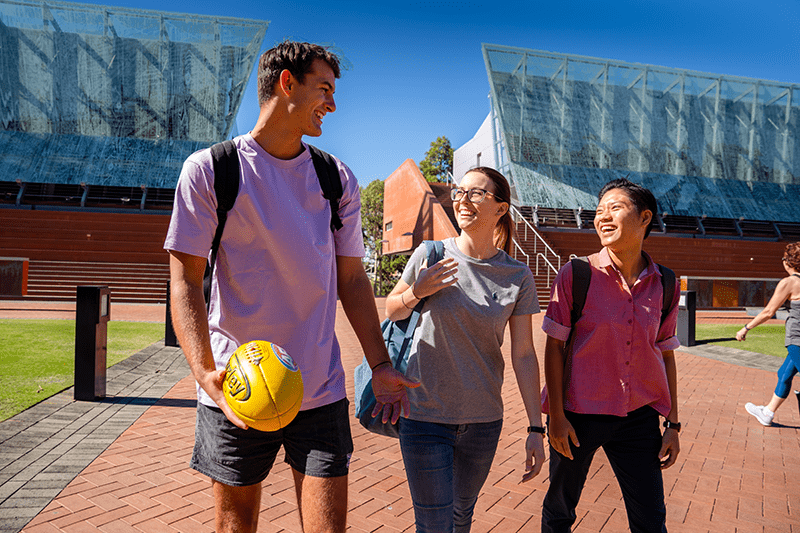 We welcome students from all over the world. We're home to more than 6,000 international students from over 100 countries.
Important things you should know if you're thinking of studying here.
Student
stories
"I chose ECU because it offered fully online units with fantastic student support, which was ideal when I was working full time at the start of my degree"

Aaron Tucker

My entire world view has been expanded by studying at ECU. I had no real idea how complicated Finance was before I started. The further into my studies I have progressed, the more I have leant on things I picked up in the first year introductory classes. The skills I have picked up during my course have always had a compounding effect and I now feel comfortable to market myself to employers.

The lecturers are deeply knowledgeable and very helpful when you have concerns or questions. I have met many fellow students through my studies that I now call friends.

I can't recommend ECU highly enough, especially given their flexibility and world class facilities.

"Anything is achievable"

Rebecca MacMillan

Coming from a farming background, I was always interested in studying biology. So I made the decision to move here and begin my studies at ECU.

ECU offered me a course with exciting fieldwork and lecturers who were so welcoming. They even helped me find work experience positions! I have completed volunteer work at the Western Australian Herbarium.

I've learned that anything is achievable if you set your mind to it and focus on your goals and dreams.

"As a mature age student, I was apprehensive about 'going back to school'"

Julian Rooney

I chose ECU for the high quality of courses, the friendly atmosphere on campus, combined with the opportunity to study a quality engineering course in regional WA – without having to move to the city, find accommodation, and change jobs immediately.

I've found there is a great balance in the course between theory and practice, with field trips and opportunities to meet people form relevant industries.

As a mature age student, I was apprehensive about 'going back to school', however the other students and lecturers could not have been friendlier or more accommodating.

I completed Year 12 many years ago, so was able to apply direct to ECU with my old tertiary entrance score. The process was really easy – had I know it would be this easy, I might have gone back to study many years ago!