Explore
Take a look at our world class study options
Undergraduate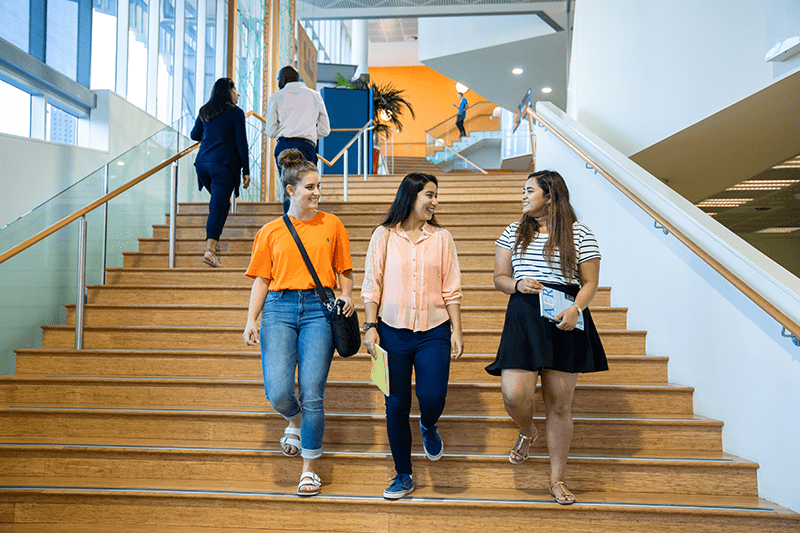 If you're starting your first degree you'll have plenty of courses to choose from across our three campuses, including online study options.
Postgraduate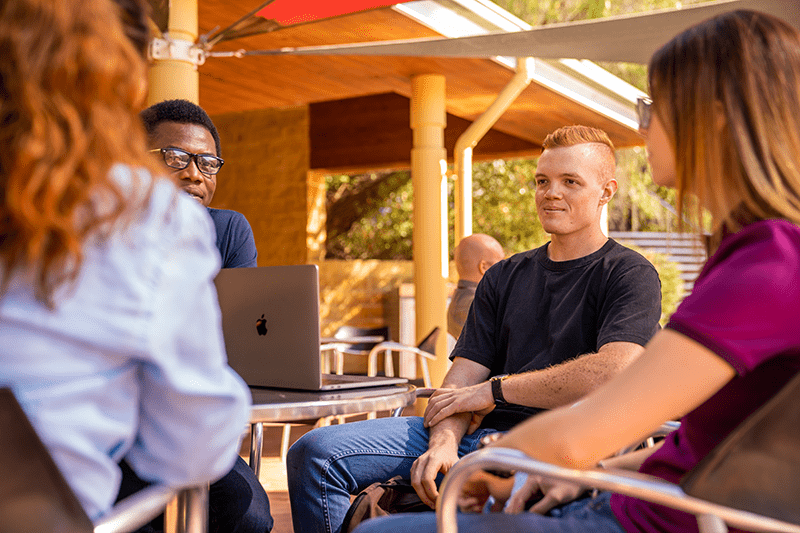 Enhance your career prospects, change direction or become a researcher. Our flexible postgraduate program includes online study options.
International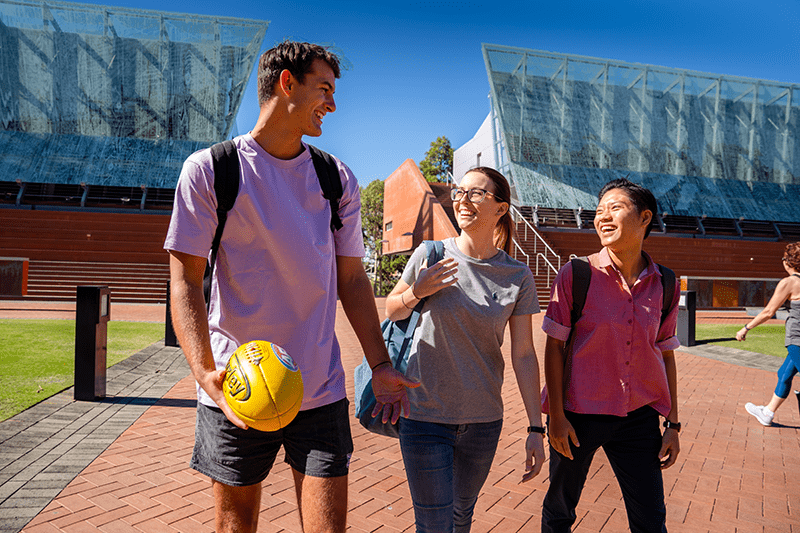 We welcome students from all over the world. We're home to more than 4,000 international students from over 100 countries.
Important things you should know if you're thinking of studying here.
Student
stories
"I chose ECU because it offered fully online units with fantastic student support, which was ideal when I was working full time at the start of my degree"

Aaron Tucker

My entire world view has been expanded by studying at ECU. I had no real idea how complicated Finance was before I started. The further into my studies I have progressed, the more I have leant on things I picked up in the first year introductory classes. The skills I have picked up during my course have always had a compounding effect and I now feel comfortable to market myself to employers.

The lecturers are deeply knowledgeable and very helpful when you have concerns or questions. I have met many fellow students through my studies that I now call friends.

I can't recommend ECU highly enough, especially given their flexibility and world class facilities.

"I feel so privileged to have studied at WAAPA, it was one of the most incredible experiences of my life"

Kerri Anne Greenland

I would not have been ready to step into the professional world without the music theatre course, and my dreams of being a performer would have stayed only that – dreams. If I was to encourage someone to do one thing in their life, it would be to work hard for your dreams.

"I wanted the opportunity to work anywhere in Australia as well as overseas"

Meghann Laverty

When I applied for Paramedical Science at ECU, it was the only university in WA offering the nationally-accredited course and I've stayed because of the industry partnerships with St John Ambulance Northern Territory and Falck.

I really enjoy working with the lecturers; they all have practical experience out on road and within the industry so they can continually educate us, while providing a lot of guidance and support.