Explore
Take a look at our world class study options
Undergraduate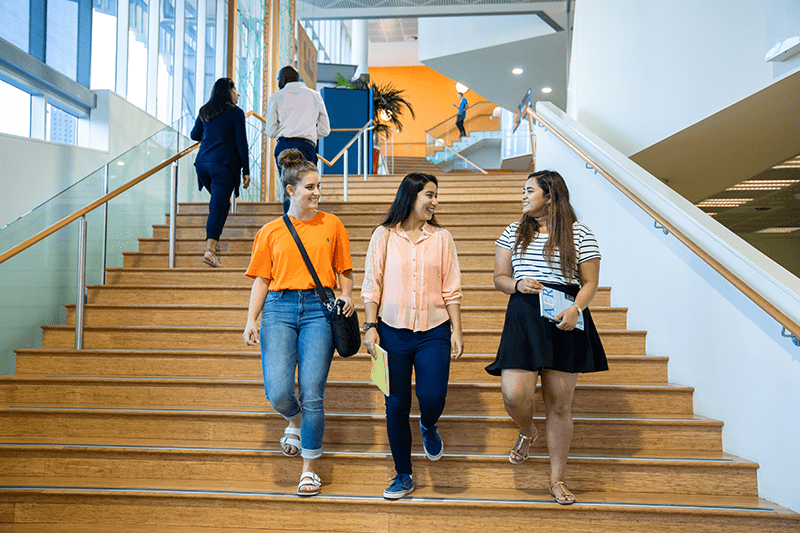 If you're starting your first degree you'll have plenty of courses to choose from across our three campuses, including online study options.
Postgraduate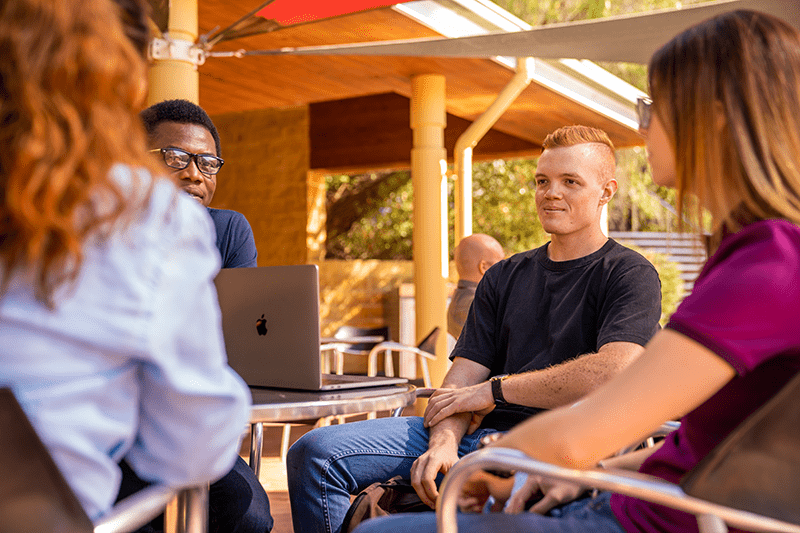 Enhance your career prospects, change direction or become a researcher. Our flexible postgraduate program includes online study options.
International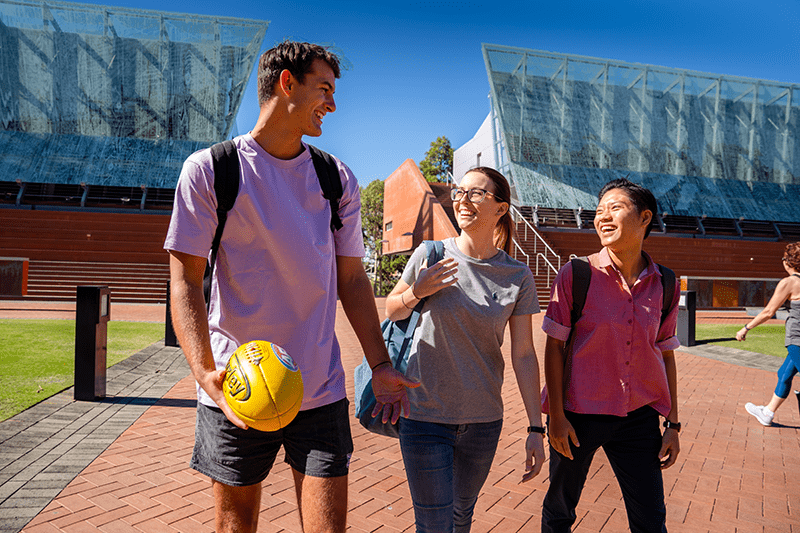 We welcome students from all over the world. We're home to more than 4,000 international students from over 100 countries.
Important things you should know if you're thinking of studying here.
Student
stories
"I was always interested in athletic performance"

Alvin Goh

Exercise and Sports Science Honours student Alvin Goh is completing research in exercise biomechanics. In this video he talks about his ECU experience.

"I was given the opportunity to work with the best professionals in the teaching field"

Elana Nicholson

I chose ECU because they have the best reputation for teacher education. My time at ECU has been life changing. I was given the opportunity to work with the best professionals in my field, with years of international experience. These professionals will go the extra mile to assist you – and make a real difference to your education.

My prac was spent in Perth metropolitan schools, learning how schools and our communities work together to benefit all. I have observed, organised and taught. This first-hand experience has been vital for my development as an Early Childhood teacher and will no doubt benefit me throughout my career.

"The Bachelor of Performing Arts has given me the skills to maintain, develop and practice as an independent artist"

Mariah O'Dea

The Bachelor of Performing Arts is the type of course that doesn't confine you to one specific artistic form. Instead it opens doors, windows, to numerous forms of performance art and how it exists in the world, broadening your own horizons of how you can be a part of it.

It has let me experience what was once unknown practices such as the Suzuki Training Method and Butoh, it has even taken me to Singapore to train with many different cultures from all around the world at ITI. But most importantly, it has taught me what it truly means to be an artist – and that is knowing who you are and what you want to say.

I have uncovered an authenticity in myself and this will forever be the base, or the truth, of all my work for years to come – whether that be performing or creating. Three years later, and I have not only grown as an artist, but also as a person.